These Salicylic Acid Exfoliators Are The Key To Clear, Baby-Soft Skin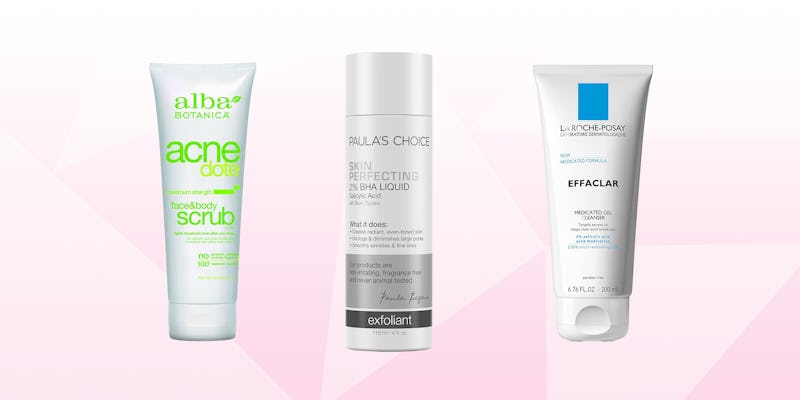 Bustle/Amazon
Whether you have acne or simply need an easy way to rid your face of dry and dead skin particles, the best salicylic acid exfoliators can revolutionize your skin care routine. Because, while salicylic acid is certainly an ingredient that works well on oily, acne-prone skin, that same exfoliating power can work wonders for complexions of all types.
That's because salicylic acid is a beta hydroxy acid, an oil-soluble ingredient that can easily get to the root of many pore-clogging skin care concerns — such as the build-up of makeup, dirt, and dead skin cells to name a few. It works by gently softening skin and dissolving all the impurities along the way, to create a refreshed complexion with every use.
And, because this star-power skin care ingredient is also anti-inflammatory and mildly anti-bacterial, it will work to neutralize your skin and protect it against infection, as well. If that weren't enough to make you want to pick up one of the best salicylic acid exfoliators, they also work to help regulate the natural shedding of dead skin cells, providing long-term benefits to the health of your skin.
Now that you know the full power of a great salicylic acid exfoliator, it just comes down to selecting the right one for you.