These Are The Best Dog Carriers For Your Small Pup, So They Can Come With You Anywhere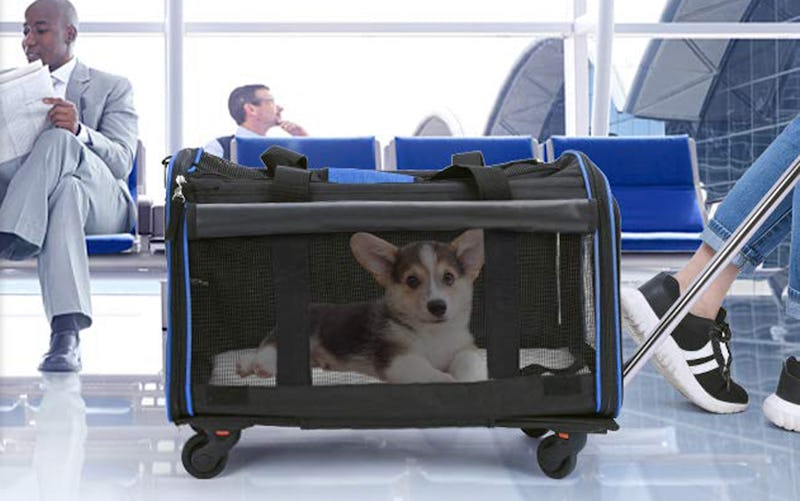 Amazon
Whether you're planning a plane trip or an excursion across town, transporting your small dog in a carrier can make traveling together more convenient and less stressful. However, considering that there are thousands of results for "best small dog carriers" on Amazon, shopping for one is no easy task.
The first thing to consider when narrowing down the options for carriers is your dog's size. While most carriers give you a weight capacity for which sized dogs can fit inside, some rely on dimensions, so it can be helpful to know your pup's exact height, length, and width, as well. For background, most small dog carriers cater to dogs under 15 pounds. So if your dog is a bit on the larger size (or is going to grow), consider a medium-sized dog carrier.
As you peruse dog carriers, don't forget to think about where and when you'll use it. If you plan to use it mainly for air travel, then you may want a rolling bag with wheels that makes zipping through an airport a breeze. Need a carrier for taking your pup on errands and to the vet's office? Consider one that is crash-tested for safety, and can fit in nearly any car.
Whatever your answers to the above questions may be, these are the best small dog carriers suited to your needs and your pup.