It's Official: These Are The 6 Best Waterproof Eyeliners On The Market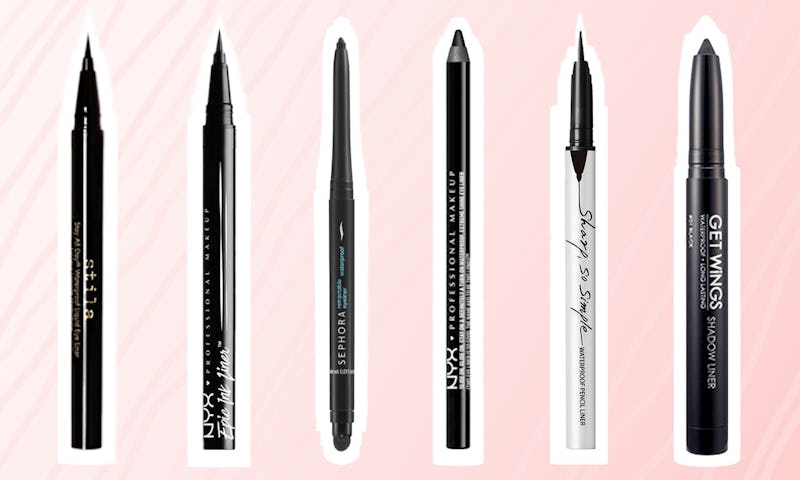 Amazon/Bustle
Waterproof eyeliner is essential for any long-wearing makeup look. What's the point in sketching on the perfect cat eye if you're just going to sweat it off in two seconds? But not all waterproof formulas are created equal, and they can vary widely. While some love a liquid liner, others prefer the smudging capabilities of a chubby pencil. Whatever the case, you should definitely peruse this list of the best waterproof eyeliners; consider it your official guide.
Since waterproof formulas set pretty quickly, it's important to choose a liner you feel comfortable using. And since they're meant to last all day, be prepared to commit to your look. So when shopping for a waterproof eyeliner, keep in mind how you'll primarily be using it, as well as your level of expertise. If you're interested in a sharp line for cat eyes or thick, graphic shapes, then reach for a liquid formula with a precision tip. If smudged smoky eyes are more up your alley, then a pencil or kajal is going to be your best bet. Liner newbie? There's an option below that was specifically formulated for beginners or people with shaky hands.
So without further ado, here are the five best waterproof eyeliners on the market.