These Comfy Ankle Boots Are Only $26 & Come In 20+ Colors (Plus 5 Other Great Boots)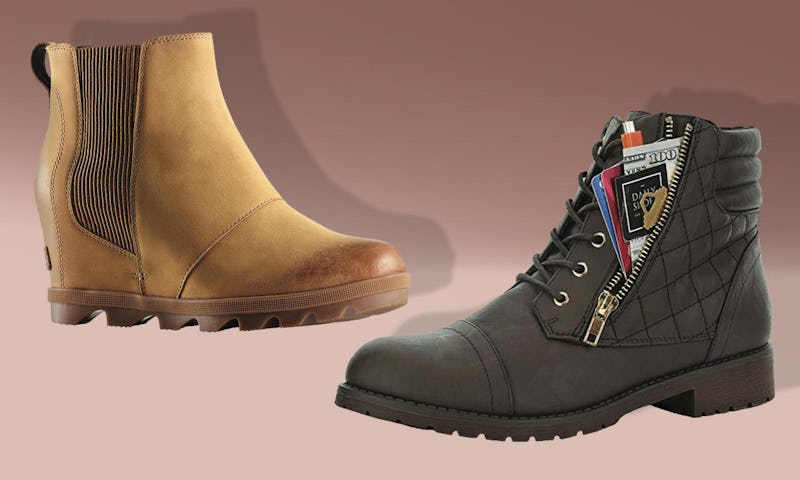 Amazon / Bustle
Just because ankle boots are super cute doesn't mean they can't also be comfy. And the most comfortable ankle boots for walking allow your feet to be happy regardless of how far you're going. When it comes to picking out the comfiest ankle boots, think about these features:
Cushioning: Shoes with cushioning are a good choice for most people as it helps to make each step much comfier so you can log some serious mileage without foot pain.
Traction: Traction helps to prevent slipping and falling when walking anywhere, but are especially important when you're outdoors (and in wet weather).
Lightweight: Let's be real, thick, clunky, and heavy boots are not going to be the easiest to walk in. Instead, look for lightweight options that will be much comfier mile after mile. Bonus points if the shoe is also super breathable, which will help to keep your feet nice and cool.
Heel height: Many ankle boots feature heels. And while the super-tall heels can be cute, they can also become painful after some walking. While those who are naturally comfortable in heels and those with high arches might enjoy a slight heel, most of these picks have no heel or relatively low heels.
With all of that in mind, here are six of the most comfortable ankle boots, that, yes, are made for walking.