The 6 Most Comfortable Wedges For Every Occasion, According To Amazon Reviewers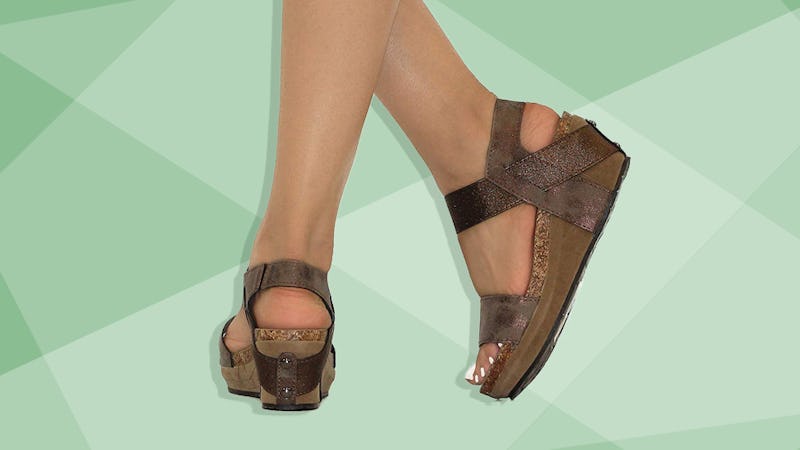 Amazon/Bustle
While wedge sandals are adorable and can work with just about any outfit, they aren't always comfortable. With height, tough soles, and straps that pinch, they can be downright painful. Luckily, there are way better options. The most comfortable wedges actually protect your feet without compromising on style.
There are so many options for wedges out there, but one thing is key: Can you wear them all day without wanting to toss them in the trash? When choosing shoes, you'll want to look for wedges with flexible soles that bend as your foot does. You'll also want to check out what the upper fabric is made from. Fabrics that are soft, breathable, and allow for slight swelling as you walk add to the comfort factor.
Another thing to keep in mind is your personal style. While the right pair of wedge sandals can amp up an outfit, there are also tons of wedge booties and pumps that look amazing with jeans or a skirt. And the best part? They can be extremely comfortable, too.
And, as with any shoe purchase, think about your preferred heel height. Because taller shoes put more stress on your feet, they tend to be less comfortable. Consider this as you shop.
Bottom line: The perfect wedge shoes don't have to leave behind marks and blisters every time you wear them. Here's a roundup of some of the most comfortable (and stylish) options out there. Your feet will thank you.