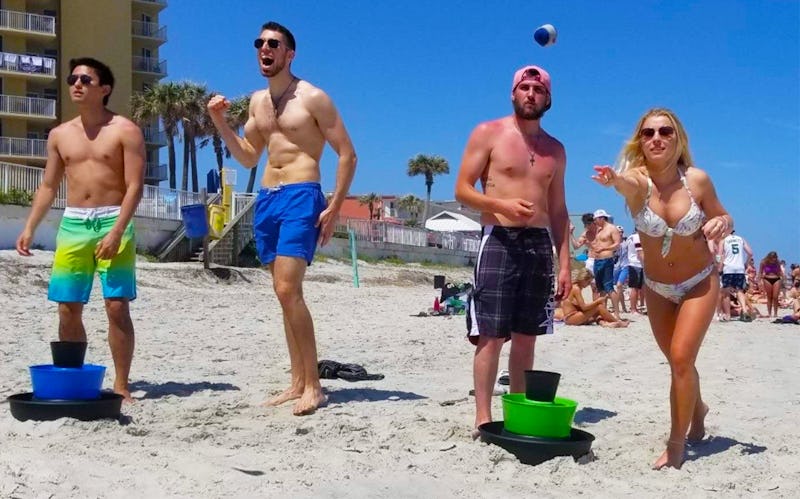 Amazon
Imagine it: sunshine, warm sand, and cool, blue water. Add to that a good group of friends, and you've got a perfect summer day at the beach. The only thing could possibly make it better: the best beach games.
There are tons of games to choose from, but it's important to consider your group before you buy one. For example, if you're hanging with a super active bunch, you may want to invest in a sports beach game with lots of movement (and a little healthy competition). But if you're with people who prefer to chill, a waterproof deck of playing cards or even a puzzle game may be your best bet.
You'll also want to keep in mind the weight and portability of any game you choose. Most games come with several moving parts, so you'll want to look for games with a carrying case that zips or seals so you don't have to worry about losing pieces. You'll also want to make sure the parts are lightweight enough to carry, but not small enough to lose in the sand.
Badminton or bocce ball? Playing cards or puzzles? It's not easy to pick the best beach game for your group. Here's a round-up of some of the most popular games out there to help get you started.