Sick Of Thick, Sticky Lotions? Pamper Your Dry Skin With These Nourishing Body Oils Instead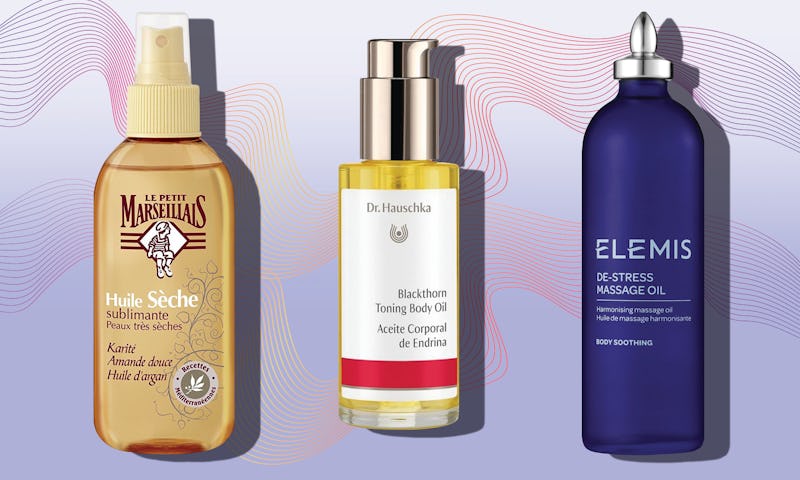 Amazon / Bustle
One of my favorite ways to moisturize my skin is with a body oil. There's something inherently more luxurious about them — and while choosing between a lotion and oil is mainly a matter of personal preference, there is a belief that that body oils are the better choice for dry skin, since lotions typically have a higher water content, meaning they might not be as emollient (skin-softening), or long-lasting. As a self-professed body-care aficionado with skin that dries out easily, I'm here to share the absolute best body oils for dry skin that I've tried over the years. And believe me when I say I've tried dozens.
While you might be inclined to believe that body oils will leave a greasy residue behind, in my experience, it's actually quite the opposite: rich lotions tend to leave a stickier feeling, while lightweight oils — especially when applied onto damp skin (ideally, right out of the ocean or shower) — absorb quickly and leave skin feeling nourished and soft.
Body oils also have many more benefits besides treating dryness. Yes, they'll leave your skin feeling as smooth as can be, but they're also great for massages and pre-natal use.
Below, you'll find seven of my favorite body oils on the market. As a big believer in non-toxic beauty, you can feel assured knowing I only included formulas made with the safest, cleanest ingredients.