These Are The Best Bondage Toys You Can Buy On Amazon, For Beginners & Experts Alike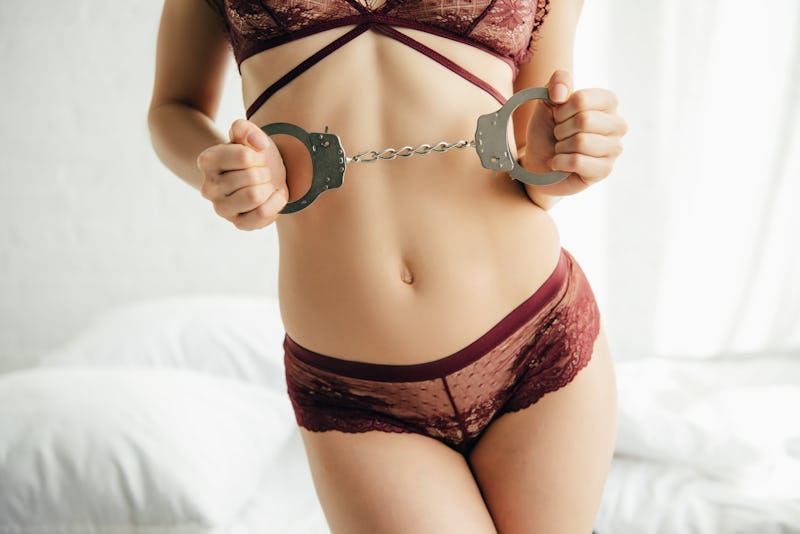 Shutterstock
Whether you're a total bondage newbie or a seasoned BDSM expert, if you're reading this, you're probably in the market for some fresh gear. And conveniently, you can buy many of the best bondage toys right on Amazon.
But before you dive into the exciting world of BDSM, it's imperative that you and your partner are on the same page. The reason why a movie like Fifty Shades of Grey was so maligned by the kink community was because it didn't depict a healthy BDSM relationship. Both partners need to be informed and consenting in order for BDSM play to be healthy.
So what does that look like? Sit down with your partner before any type of sexual encounter involving these or other BDSM toys goes down. Talk about what you're both comfortable with — and get into the details. Can I spank you with my hand? How about a paddle? If you're gagged, and can't use a safe word, what is a hand gesture that we both know means "stop" or "slow down?" Once these boundaries are drawn, it's crucial that you stick to them. If, at any point, someone is uncomfortable and a safe word is implemented, immediately suspend whatever type of play you're engaging in and talk about it with your partner.
It's also a good idea to make sure that you know how to use your new toys so that injuries don't occur. Luckily, it's easy to find beginners' guides to BDSM all over the internet.
Once you're well-informed, you can pick out a few of the best kinky sex toys from the list below.