7 Petite Dresses On Amazon That Are Stylish, Comfortable, & Less Than $40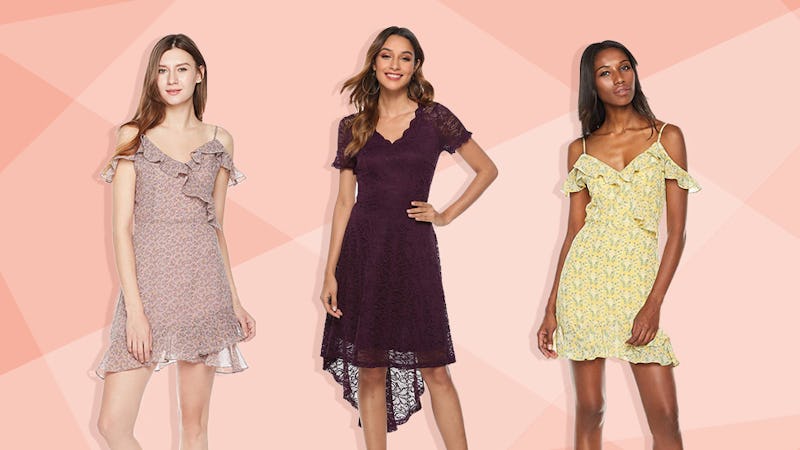 Amazon/Bustle
Let's be real: Finding a dress when you're short can sometimes seem impossible. Either you're tripping over the hemline or you have to wear sky-high heels so it doesn't drag. The best option is to invest in one of the best dresses for short women so you can rock your favorite style without having to worry about the length.
When it comes to finding a dress for short women (or jeans for petites, for that matter), it all comes down to length. Because here's the thing: Most casual dresses are made for women at an average height (5 foot 4 inches, in the U.S.), so dresses will often be a bit too long for short torsos or legs. Instead, you're better off looking at both the listed length of the dress, as well as the reviews. Reviewers are quick to call out which dresses will work if you're petite, generally considered 5 foot 3 inches tall or under.
As with any outfit choice, consider where you plan on wearing your dress. While it may be harder to find a dress that isn't too long, certain styles work well for shorter women. For example, dresses with a hi-low hemline are short enough in the front so they won't drag, but long in the back for a more formal look.
To help you narrow down your options, I've read over reviews and examined sizing charts, and can say these are the best dresses for short women — best yet, they're all available on Amazon.