These Are The Best Drugstore Shampoos & Conditioners You Can Buy For Under $15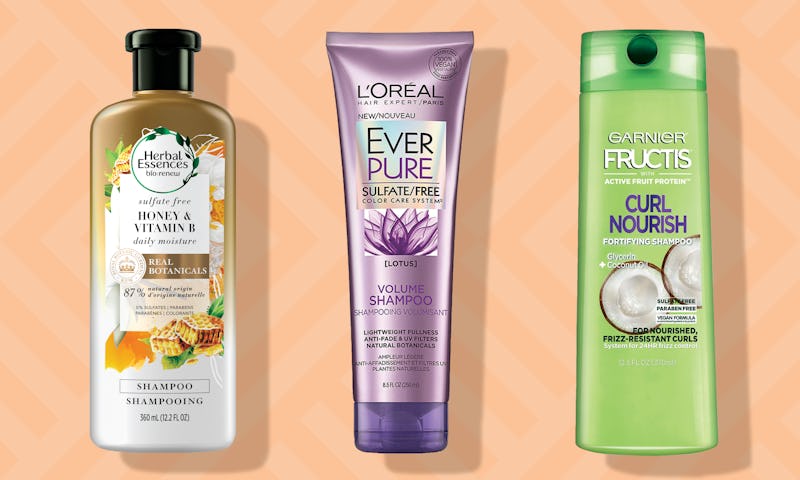 Bustle/Amazon
While there are certain beauty products worth spending a lot of money on — serums, face oils, exfoliators, to name a few — there are plenty of others that do just as good of a job at a drugstore price: take shampoos and conditioners, for example. Drugstore brands now offer more specialized formulas than ever, so you no longer need to shell out $50 at your local salon on a luxury shampoo for color-treated hair. But with so many added options comes newfound confusion when trying to decipher between the best drugstore shampoos and conditioners. Ahead, a guide to the top picks you can buy for under $15.
Having good hair has less to do with the amount of money you spend and more to do with familiarizing yourself with the products and ingredients that work best for your specific hair type. That means if your hair is color-treated or dry, avoiding sulfates is a must; if you're dealing with an itchy or flaky scalp, you probably need a clarifying shampoo; and if your hair is seriously damaged, it's important to use a deep conditioning mask at least a few times a week.
Scroll on to discover seven of the best drugstore shampoos and conditioners for every hair type, whether you're looking for something to combat dandruff, repair split ends, or give your hair an added boost of volume.