The 7 Best Essential Oils For Skin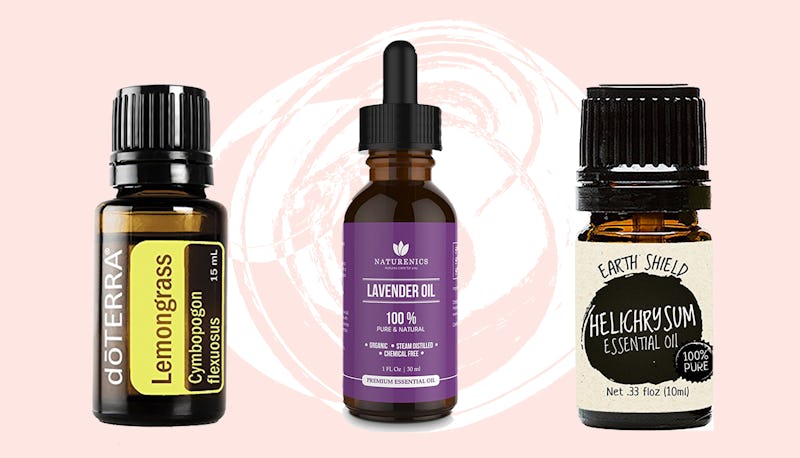 Amazon/Bustle
Essential oils can be extremely beneficial to both our emotional brains and physical bodies. But since they can cause irritation if you have allergies or a sensitive complexion, determining the best essential oils for skin can be challenging and risky. Before applying them onto your face especially, you'll want to do the research to be safe.
"When it comes to essential oils used in skin care, things are not black and white," says Gretchen Frieling, board-certified dermatopathologist. "While several oils may aid in healing, toning, and brightening skin there are also elixirs that can spark serious skin reactions and even chemical burns due to allergies and phototoxicity."
To avoid any severe reactions, it's recommended to first dilute the essential oil of your choice with a carrier oil (like coconut oil, jojoba oil, or olive oil). Always do a patch test on the inside of your elbow before using a new essential oil, and keep in mind that some them are known irritants, especially if you have sensitive skin. And don't worry — diluting your oils won't make them any less effective. According to Robert Tisserand's Essential Oil Safety, skin can actually absorb more of the essential oil through the process of dilution.
As a certified aromatherapist, I believe everyone should be able to experience the topical benefits of essential oils, even if you aren't knowledgeable about the chemistry and math behind them. The seven suggestions, below, are a great place to begin, and they all have ample benefits to treat a variety of your skin's needs — naturally.
This article was originally published on