SPF Hand Cream Is The Skin Care Essential Your Bag's Been Missing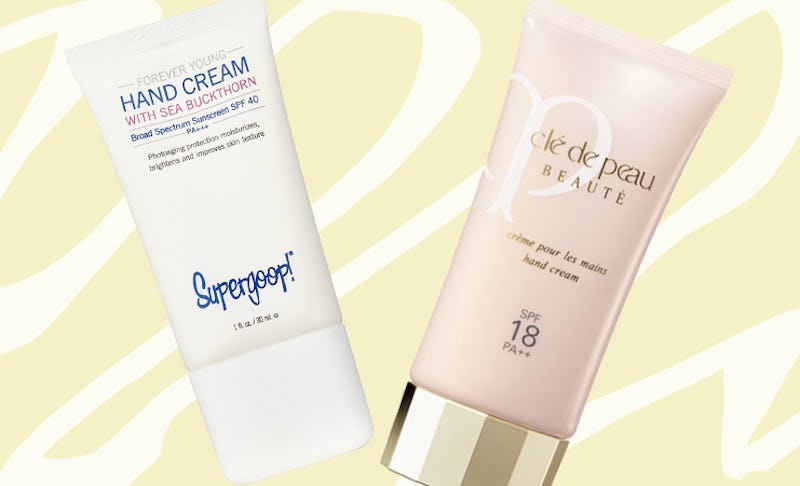 Supergoop! / Clé de Peau
While your face may be top of mind when it comes to sun protection, you should really consider making one of the best hand creams with SPF part of your routine. No matter the season or the weather condition (sneaky cloudy skies included), wearing sunscreen is essential for protecting your hands from dangerous UV rays that can cause sunspots, skin damage, and even skin cancer.
Regardless of age, our hands are actually super susceptible to damage. The skin on our hands is thinner than other parts of our body and creates less oil, so they just don't hold moisture as well as other areas. And aside from needing extra hydration, our hands are always uncovered, which makes them prime candidates for sun damage. That's why sunspots and other signs of sun damage tend to show up on our hands before other places, if they aren't being properly protected.
At the end of the day, you probably already have a hand cream in your purse, so it won't be hard to swap it for an SPF hand cream that'll ensure your hands are protected from the sun's rays — provided you're reapplying throughout the day. You'll be glad you have one the next time your hands are on the sunny steering wheel when you're stuck in traffic.