These Motivational Audiobooks Have Everything You Need For A Midweek Pick-Me-Up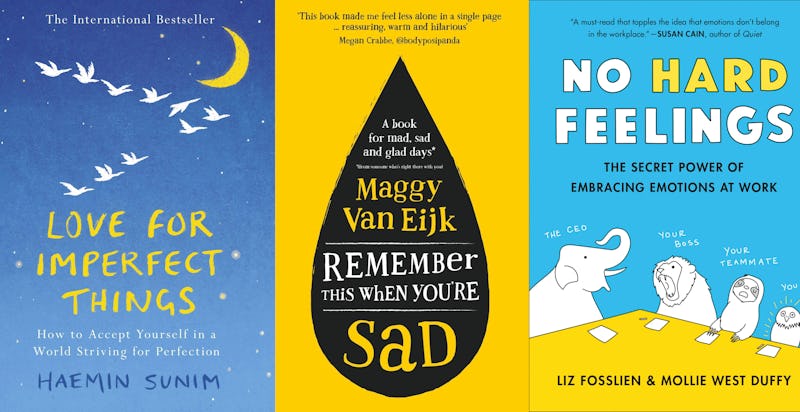 Getting the motivation to do absolutely anything is a bit of a struggle. Especially when so much of your time is filled with work, relationships, socialising — AKA things that have a very obvious and almost routine-based pay off. However, finding the motivation to improve yourself for yourself is one of the hardest things to do. Because that sounds like some hard flipping work, right? Well, maybe it doesn't have to be. Maybe it can be as simple as popping in your headphones. These are the best motivational audiobooks of 2019, and they're available online right now. So get ready to feel empowered as you run for the bus or learn a new life lesson as your walk down to Tescos. It's that easy, y'all.
There is something for everyone in the list below, no matter what you're looking to change in your life. We've got feminist mantras, work-place advice, tips for quietening the inner critic, and lessons about learning to love your imperfections (from a Buddhist monk, nonetheless). This world is your world, and it's time to take a big old bite of it. So scroll on to find our list of motivational audiobooks that will make life even more delicious.