A Backpack That Holds Everything For A 12-Day Trip ⁠— & 6 More Genius Under-The-Seat Bags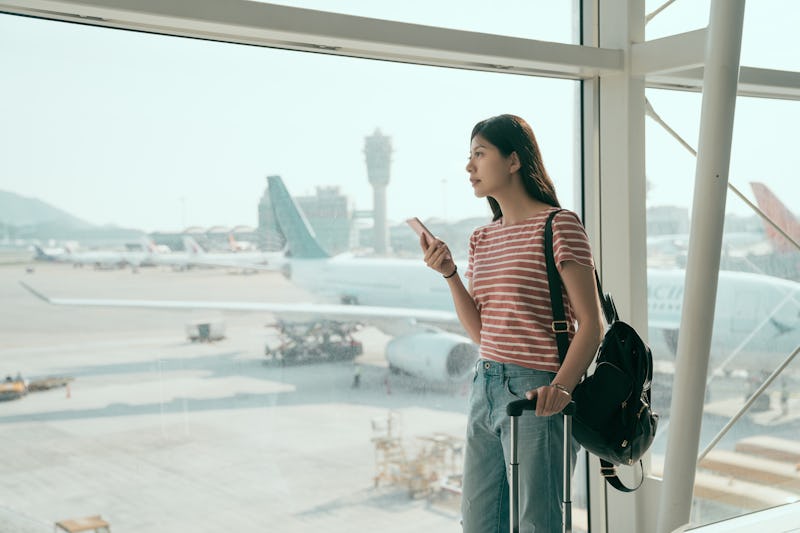 PR Image Factory / Shutterstock
Well-designed luggage makes packing and traveling a breeze, but it can be a challenge to find the best personal item bags that fit perfectly under the seat in front of you. The best one for you depends on your personal packing style, so these picks range from a versatile tote bag that can double as a day purse to a backpack with enough capacity for one reviewer's 12-day trip to a duffle bag that can fold down when not in use.
How big can a personal item bag be?
According to the TSA, "size dimensions of carry-on baggage allowed in the cabin of the aircraft vary by airline." Some carriers have set dimensions. Both American Airlines and Spirit specify 18 by 14 by 8 inches, according to SmarterTravel. Other airlines don't specify personal item dimensions but give guidance. For example, Delta notes, "Purse, briefcase, camera bag or diaper bag. [...] or 1 item of a similar or smaller size to those listed above." And because carriers can change their restrictions at any time, it's always good to check with the airline before traveling.
Other useful features to consider include laptop sleeves and pockets for storing your boarding pass or passport. You may want to get a bag with security features, like hidden anti-theft pockets and slash guards. To pack everything you're traveling with inside your personal item bag, a daypack with plenty of space is a good option.
Whether you're heading out of town for a weekend trip or planning a weeks-long adventure, these are the best personal item bags approved by your fellow travelers on Amazon.