This $23 Push-Up Bra Is An Amazon Best-Seller — Plus 6 Others That Are Supportive AF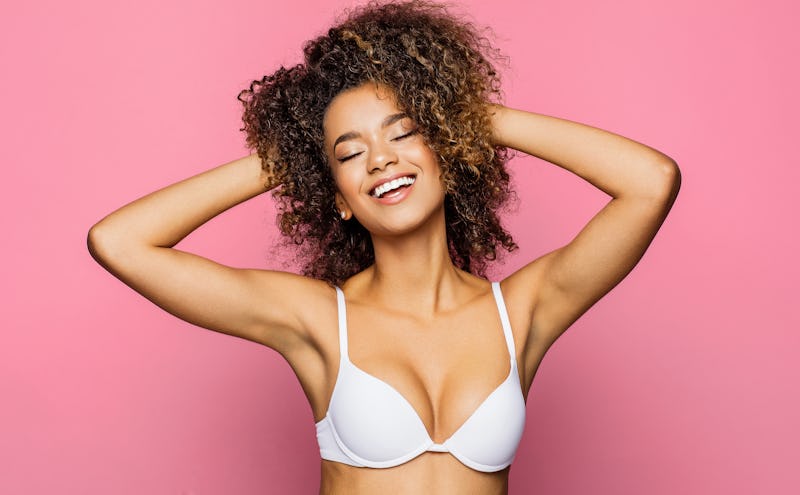 Shutterstock/kiuikson
Whether you're wearing a fancy dress or your favorite T-shirt, sometimes you just want a little lift. Here's the good news: The best push-up bras give you that lift without pinching, pulling, or any discomfort whatsoever.
To find the right fit, though, it's important to consider your personal style preferences. A lot of traditional push-up bras feature full-coverage cups and vertical straps, but if you know you'd like a strapless option, you may want to opt for a bra with silicone adhesive that can hold you in place without the straps. On the other hand, if you know you'll be rocking casualwear, you might want to go straight for a push-up bra with super smooth lines that you can wear under a T-shirt.
It's also important to consider your overall comfort. While underwire push-up bras offer tons of support and even a bit more lift, they can get uncomfortable if you're wearing them all day. For extra comfort, be on the lookout for a completely seamless option or focus on material, for example a soft, flexible microfiber bra.
When it comes down to it, there are so many options for amazing push-up bras on the market. Here's a round-up of some of the best bras that hit all the right marks to help you narrow down your options.