The 7 Best Running Shoes For Women You Can Actually Get At Walmart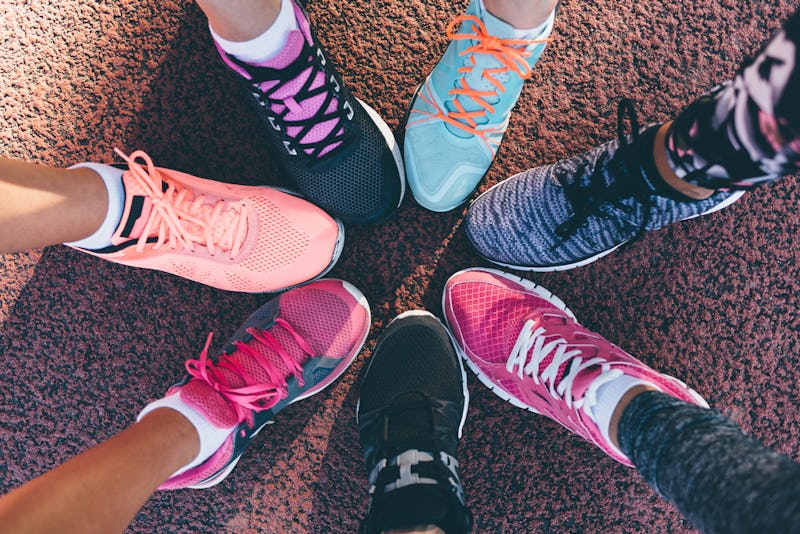 Shutterstock/ kikovic
As a running coach, I get tons of questions about the shoes I wear, what running-specific sneaker brands I recommend, and why. While I've run in many different types of shoes over the years, I've come to learn that my feet feel best when they're inside a pair of Brooks running sneakers that balance just the right amount of support with a lightweight, minimalist feel. That doesn't mean I haven't flirted with other running shoe brands in the past, nor does it mean I won't try something new in the future: it just means I've found the right shoe for my current stride right now.
There are so many great running shoe brands on the market, which is necessary because there are so many different types of running strides and gaits in the world. Some people need lightweight, minimalist shoes, while others need more cushioning and support. Some runners want shoes intended for short, intense sprints, while others are looking for something durable enough to go the distance in an endurance race.
No matter what your running style is, one thing all runners have in common is an appreciation for a good deal on running sneakers! Here are seven of the best, most affordable running shoes available at Walmart that will enhance your daily runs — no matter what level runner you are.
Feel Light On Your Feet With Brooks Ghost
Commit To A Running Regime With Newton Ahas
Enjoy The Trails Or The Road With New Balance
Bustle may receive a portion of sales from products purchased from this article, which was created independently from Bustle's editorial and sales departments. This article reflects price at publication and may change.