7 Scented Candles On Amazon That Will Make Your Home Smell Incredible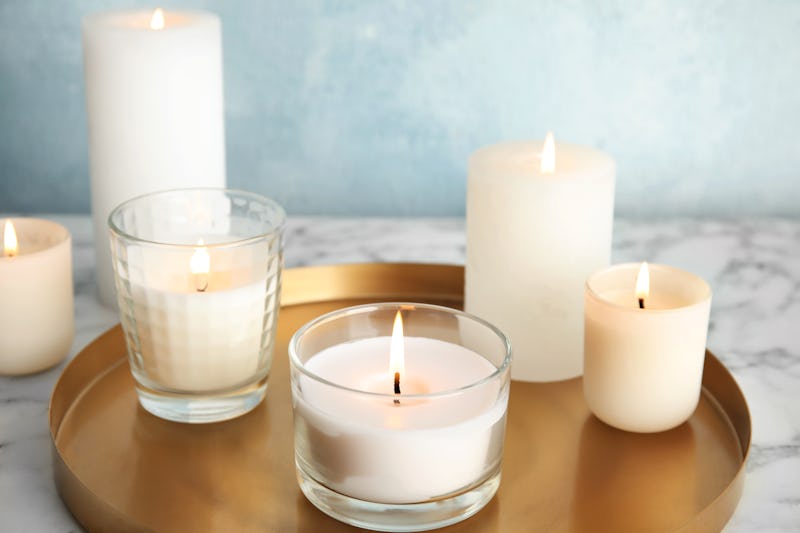 New Africa / Shutterstock
There's something about lighting a candle that instantly makes a room feel cozier. And while lit candles are certainly nice to look at, the smell they give off is just as important. You want the scent to be prominent (but not too prominent), long-lasting, and of course, amazing — and the best scented candles on Amazon deliver on every count.
Scent is a super personal thing — one person's favorite fragrance could be another person's headache. To help you find a scent you'll love, I included a variety on this list, from woodsy birchwood pine to bright lemongrass eucalyptus. And if you're looking to gift a candle, you can't go wrong with a classic smell like warming vanilla.
Beyond scent, pay attention to the size of the candle. Tea lights and votives are your smallest options, while multiple-wick candles are usually larger. Many candles are sold in jars (or travel tins), which makes for minimal setup or cleanup, while pillar candles, tea lights, and others may require some type of tray or holder. Another consideration is the wax that the candle is made from; paraffin is the most common, but other materials like soy wax are growing in popularity as a more natural option.
Get your home smelling amazing with these seven highly rated candles on Amazon.