7 Comfortable Sports Bras That Runners Swear By — & They're All On Amazon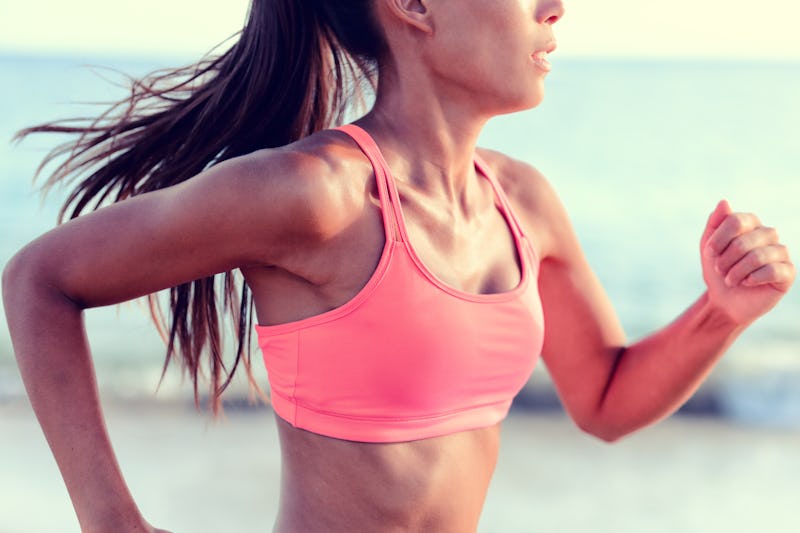 Shutterstock
I'm really small with big boobs and it makes finding a sports bra that actually fits kind of tough for me — especially when it comes to high impact activities. And while finding the best sports bras for running is certainly a challenge, I've been able to get my hands on a few great ones over the years.
When I'm picking out a sports bra for running there are several things I look for. I want a bra that is double lined, maybe has a higher neckline, and possibly has adjustable straps. If I'm looking for something to make it more functional, I look for a bra that has a pocket for my phone so I don't have to hold it in my hand while I'm working out.
In the past I've actually resorted to wearing two bras at once to make sure my boobs aren't constantly bouncing around, but luckily there are a lot of sports bras that come in real bra sizes (with a band and bust size) now. That makes it easier for everyone, whether they have smaller or larger breasts, to find a sports bra that really fits them and offers them the support that they need to go on a comfortable run.