Your Official Guide To The Best Sulfate-Free Shampoos & Conditioners On The Market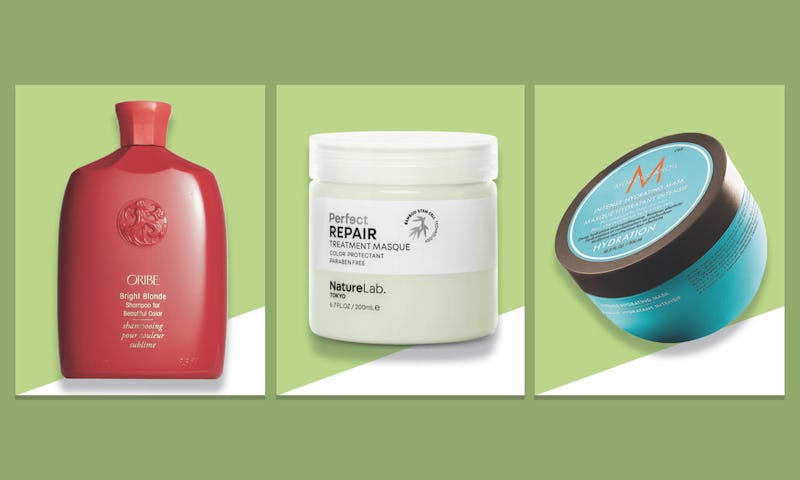 Amazon/Bustle
Most often found in beauty products like shampoos, body washes, and facial cleansers, sulfates are surfactants used to produce that rich, foamy lather we've all come to associate with a proper cleanse. While not actually dangerous, they can cause irritation if you have a skin sensitivity or allergy to sulfates — and they can also strip hair of moisture, dissolve keratin-based hair treatments, and fade color. I stopped using shampoos with sulfates several years ago — so if you're interested in deciphering between the best sulfate-free shampoos and conditioners, you've come to the right place.
There are three main types of sulfates typically found in shampoo: sodium lauryl sulfate (SLS), sodium laureth sulfate (SLES), and sodium coco sulfate (SCS), the latter being a lesser-known sulfate that brands often sneak in to their products, while cleverly touting the formula as being SLS-/SLES-free. So when shopping for a sulfate-free beauty product, you need to make sure it's not just listed as being SLS-/SLES-free, but entirely sulfate-free.
If you're interested in transitioning to a gentler beauty routine, one of the first places to start is by eliminating products that contain sulfates. Even if you don't have dry or chemically treated her, there are so many amazing sulfate-free formulas on the market that why shouldn't you consider trying one?
Below, you'll find seven of the best sulfate-free shampoos and conditioners on the market — so let your quest for longer-lasting color and silkier hair commence.