The Weird But Genius Thing That Will Keep You So Warm This Winter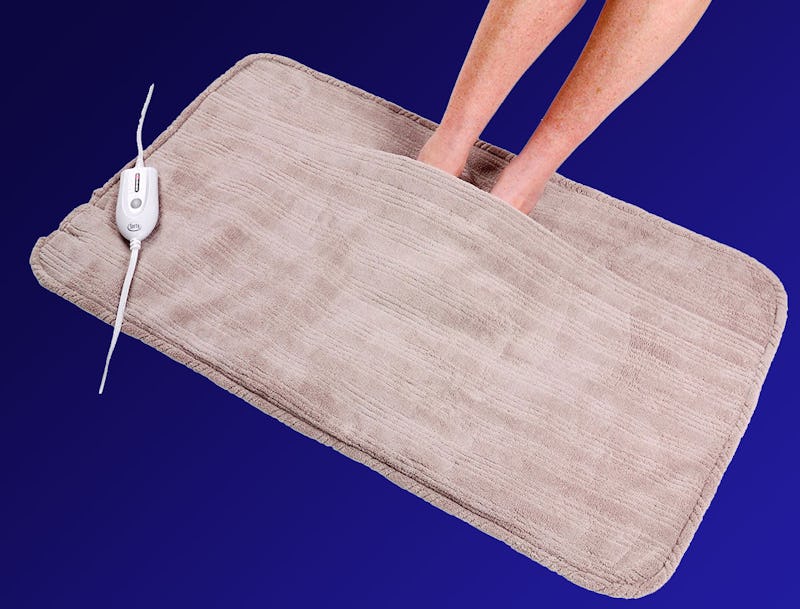 Amazon / Bustle
Whether you're walking to class, on the job, or trying to relax at home, there's nothing worse than having cold toes. Not only are they uncomfortable, but they can also be distracting. When socks just won't cut it, there are the best toe warmers, which will keep them nice and toasty by adding a base layer of protection.
Of course, there are different solutions for different type of situations. If your toes are freezing throughout the day, wool insoles or thermal socks will probably be your best bet. If they primarily bother you when you're out on a run or taking a walk, you might want to consider temporary heat packs or shoe covers. Finally, if you like to keep the heating bill low, but don't like the shivers that come with it, we recommend you check out a heating pad for when you're unwinding at home. (Many are even designed to share between two people. Two sets of feet = bonus body heat.)
Of course, with winter approaching, keeping every body part warm — even your littlest ones — is more important than ever. Whether you need them for skiing, commuting, or keeping snug inside a rented cabin, these toe warmers will keep you nice and toasty all season long.