The Absolute Best Bath Oils — For Everything From Insomnia To Eczema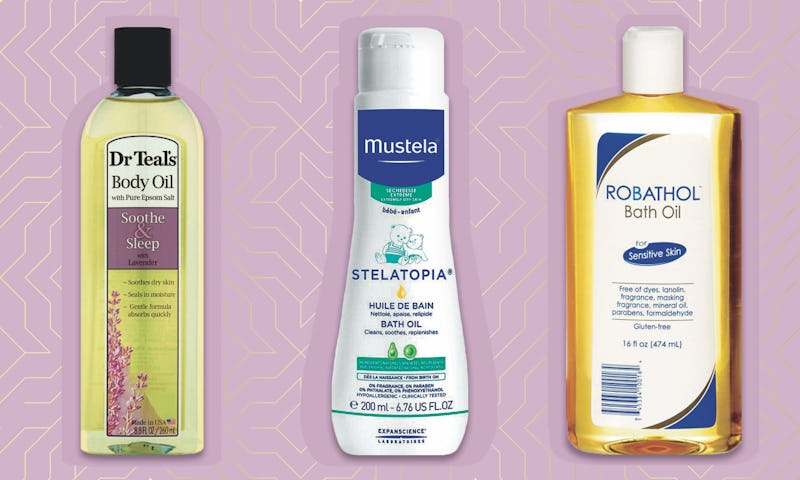 Amazon/Bustle
Is there anything more luxurious than bath oil? I, personally, think not. Bath oils are much more moisturizing than bath salts, making them the better choice for dry skin. But just like bath salts, they contain hosts of skin-nourishing and relaxation-inducing ingredients that are good not only for the body, but also the mind. As a bath aficionado — I take one nightly — I'm constantly on the hunt for the latest and greatest in bath products. And below, I divulge the very best bath oils I've come across over the years.
Depending on what you're looking for, your interpretation of the best bath oil might differ from mine, which is why I've included eight different picks that target a variety of issues, from stress and insomnia to sore muscles, sinus infections, and eczema. Because they come in oil form, they'll all leave skin moisturized and soft.
To really amp up your bath time routine, I recommend pairing one of these oils with a candle, some relaxing music, and a glass of tea or wine. I also suggest investing in a comfortable spa pillow and bath tray so you can bring your tablet or book in with you. Sounds extra? In my opinion, there's no better act of self-care than a long, indulgent bath — so go ahead and treat yourself.