These Body Lotions Offer Maximum Moisture To Fight Dry, Winter Skin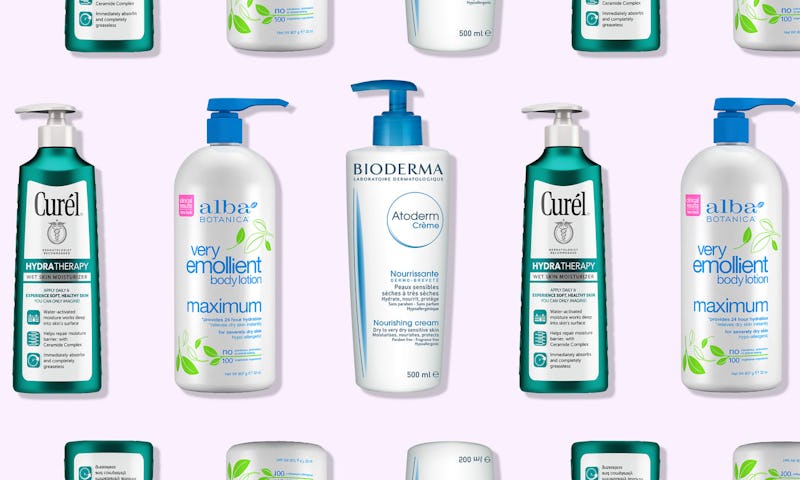 Amazon/Bustle
Dry skin — which can often be accompanied by red bumps, flaky patches, and irritation — can be painful. But if you think that rubbing just any old lotion on your chapped limbs is going to make a difference, think again: There are so many factors that go into finding the best body lotion for dry skin. It's important to consider things like your skin type, the environment you live in, and what, exactly, is making your skin dry. Once you figure that out, finding a targeted lotion should be a snap.
There are a few general rules to keep in mind, though. When it comes to ingredients, shea butter is always a great choice for dry skin. It's very rich, and both hydrating and soothing. Ceramides are also something to look out for; they're lipids that occur naturally and help form the skin's natural protective barrier, but they tend to be lacking in dry skin. By using a product with ceramides, you're strengthening that barrier, which helps skin stay healthy, hydrated, and protected from environmental aggressors.
Ahead, you'll find the eight of the best lotions for dry skin. They tackle everything from general dryness and flaking to eczema and keratosis pilaris, so whether you're in the market for an extra-rich body butter or an exfoliating lotion, you're sure to find it below.