This Is The Type Of Purse You Should Take On Your Next Vacation & Here's Why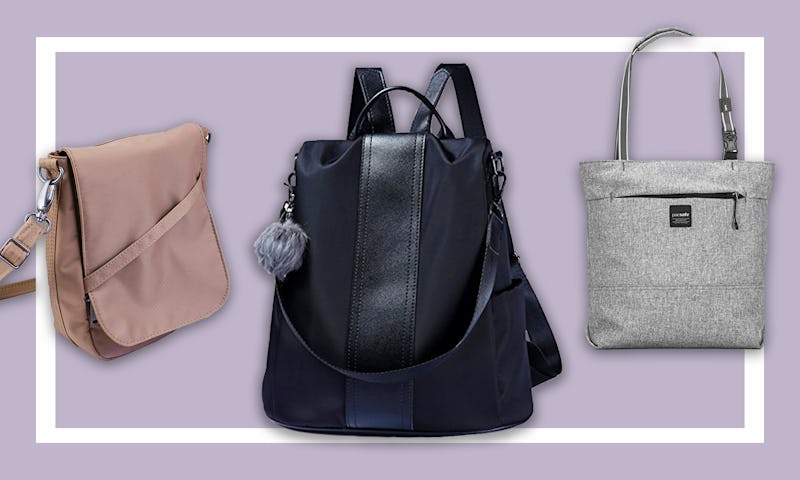 Amazon / Bustle
When you're traveling and far from the comforts of home, packing and carrying essential items like ID cards, passports, and electronic devices can put your mind at ease. Instead of taking chances and storing these belongings at your hotel, the best travel purses are equipped with anti-theft features that will keep your valuables safe.
The latest "anti-theft" bags and purses are designed with features like RFID-blocking technology, which is a kind of insulation that blocks electronic pick-pocketers from stealing information with an RFID reader that can pick up clues about your identity, including your passport and financial info. The hope is, of course, that this never happens to you in the first place, but RFID blockers embedded in the pockets of these bags provide an added level of assurance that you're safe while traveling.
Most of these travel bag options also feature bodies and straps that can't be slashed while you're distracted. Plus, lockable zippers and secure flaps add to the feeling of security that these cross-body, backpack, and tote bags provide.
You'll notice a few brands like Travelon and Pacsafe pop up time and again — the reason for this is simple: they design their bags with an impressive number of anti-theft features, and make some pretty cute bags, too. While you're preparing for your next trip and packing travel-friendly accessories, don't forget one of the most important of all: one of these quality travel purses.
This article was originally published on