The 8 Most Unexpected Things That Impact Your Sleep, According To Science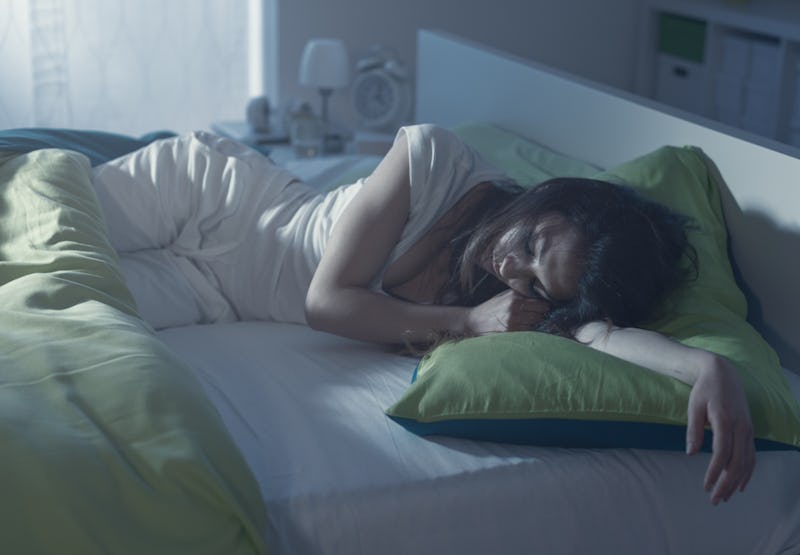 Stock Asso/Shutterstock
Everyone is out here trying to get a solid night's sleep in. The struggle, however, can be real and feel like a battle against the sunrise. According to science, it's not the impending sunrise that you should be battling, but instead unexpected things that impact your sleep. Hopefully upon realization of what's holding you back from a deep sleep, can you then reach that sweet REM.
If you're not feeling rested after clocking hours of sleep, you're not alone. The Center for Disease Control and Prevention (CDC) reports, "More than a third of American adults are not getting enough sleep on a regular basis." Lack of sleep is prominent among most Americans, prompting sleep scientists, experts and companies to narrow down the reasons why.
There are widely known ways to improve your current sleep. Sleep scientists at the technology company 37.5 tell Bustle, "To improve your night's sleep, stop looking at devices an hour before bed, keep the room as cool and dark as possible, and look for a mattress and bedding that offers true thermoregulation, which will cool warm sleepers and warm cool sleepers."
Not allowing for any blue light in the room where you sleep allows your body to produce naturally occurring melatonin. And what you sleep on matters. What impacts your sleep is an individual experience. Make sure you find the best mattress, sheets, and pillows to accommodate your sleeping temperature and comfort level. A good night's sleep is a solution away!