9 Adhesive Bras That Actually Stay On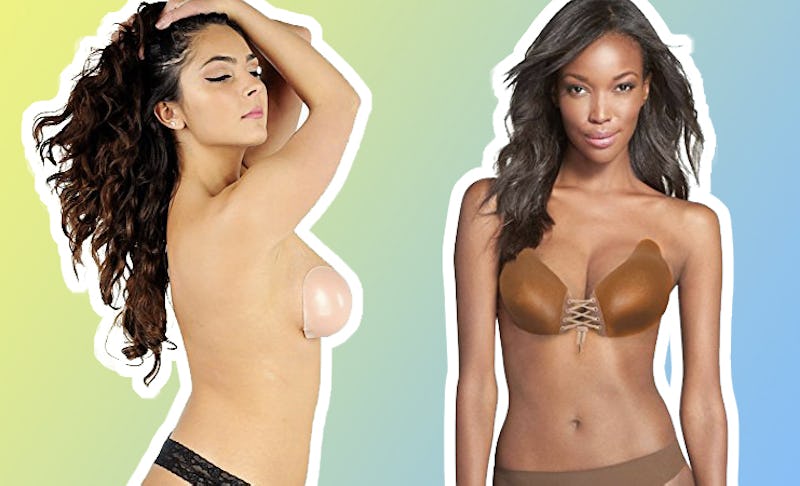 Amazon
In theory, adhesive bras are the best thing to happen to undergarment fashion since the near-extinction of corsets. Allow me to rephrase that: adhesive bras that actually stay on and work under a variety of clothing are golden. The many other adhesive bras that don't actually adhere to skin, or that stick for 10 seconds and then slide off — not to mention stick-on bras that are utterly painful to remove — are the ones that give truly great adhesive bras a bad name.
I say that with confidence because, believe it or not, there are amazing adhesive bras that support large and small boobs, without cumbersome straps, awkward boning, or (in most cases) uncomfortable underwire. The latest and most innovative adhesive bras feature backless designs and sometimes even U-shaped necklines that allow you to easily wear them under halters, backless gowns, and deep V-neck blouses. Some boast gel cups that give your breasts a lift (or create more cleavage, if that's your thing), while others help minimize a larger chest. The use of silicone materials in newer bras not only ensures they stick, but also aren't a literal pain to remove and can be washed and used again and again.
If you've been reluctant to try adhesive bras in the past, there's no better time than now to give them a shot. These nine adhesive bras will actually stay on — and are worth your consideration.