9 Balance Boards That Engage Your Core, Whether You're Working Out Or Working From Home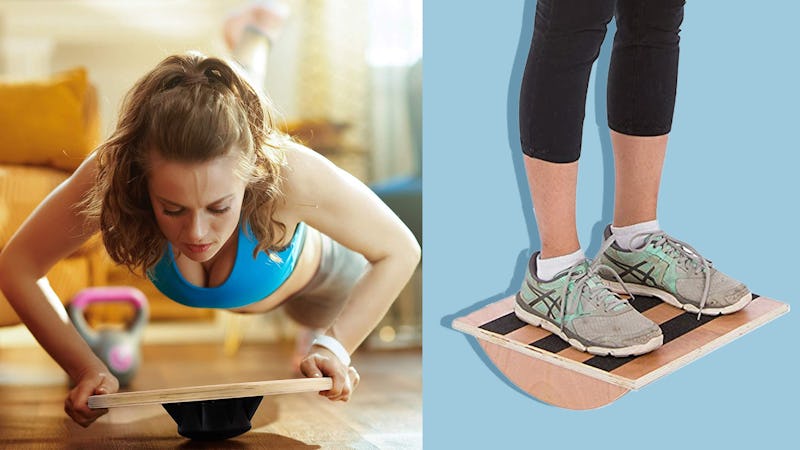 Amazon/Bustle
Although all balance boards largely serve the same function — balance and core strength training — there are a variety of sizes, shapes, and features that cater to specific lifestyles, skill levels, and budgets. The key to understanding which one is right for you is knowing what personal fitness goals you're trying to achieve — because the best balance board for a beginner looking to improve stability is not going to be the same as one for an experienced snowboarder looking to train during the offseason.
Before I dive into the different types of balance boards and their individual pros and cons, it should be noted that not all boards are literally boards. If the goal of a balance board is to improve stability, coordination, and reaction time — and by proxy train your core muscles and tone your abs, lower back, and obliques — then there are also non-board options that fall into this category, like balance pads and inflatable balance discs, that offer their own unique benefits.
To help you pick which balance training tool is right for you, I've highlighted some of the best options in a variety of categories and broken down how each one can help you meet your fitness goals.
Bustle may receive a portion of sales from products purchased from this article, which was created independently from Bustle's editorial and sales departments.
This article was originally published on