These Cat Toys Are Sure To Be A Hit With Your Fur Friend & They're All Under $10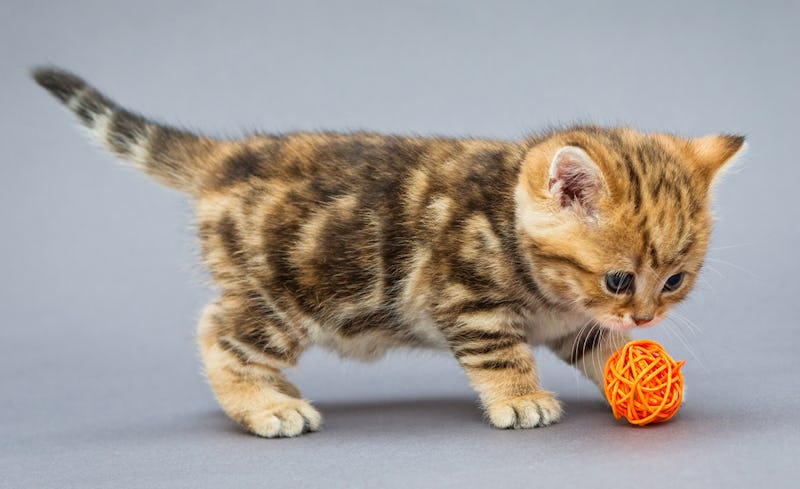 fotolia/Okssi
Spoiling your cat doesn't have to come with a high price tag, especially if you're intentionally trying to shop on a tight budget. In fact, the best cheap cat toys can actually be some of the most effective means to keep your little furball entertained and happy all day.
And, since cats are notoriously picky by nature, grabbing toys that don't cost a lot is a gamble that can pay off big time. What should you look out for when buying cheap toys for your kitten?
Because cats are always trying to delve deep into their natural instincts, toys that encourage cats to scratch, chase, stalk, or whack things around are usually a hit and can even be beneficial to their overall wellness and health. If you know your cat can't get enough of catnip, look for toys with it built into them.
But, sit back and relax. This list includes some of the best cheap cat toys that are worth your money. Whether your cat likes to take a paw to just about everything or prefers to sit and bat at whatever silly thing passes by, they won't be able to pass up the fun that these ridiculously cheap pet toys are about to deliver to your home.