From Liquids To Tints, Here Are 9 Of The Best Lipsticks That Aren't Tested On Animals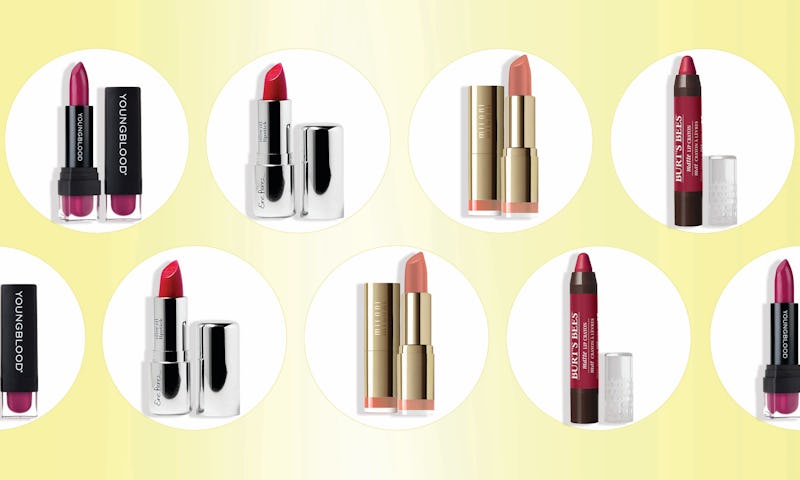 Bustle/Amazon
Whether you're newly committed to making more animal-friendly makeup purchases or you're a longtime cruelty-free beauty enthusiast, finding the right products can be tricky. Just like with the terms "natural," and "organic," there isn't any government-regulated definition of the term "cruelty-free." Luckily, there are quick and easy resources from organizations like PETA and the Leaping Bunny that you can use to confirm if your most beloved beauty brands make the cut. This list of the best cruelty-free lipsticks is another helpful place to start the next time you're on the hunt for some cruelty-free makeup.
In addition to online sources that verify brands that are cruelty-free, you can also check with the brand directly. Many brands will include PETA or Leaping Bunny certifications on their site (usually under the FAQs page), or specify that they don't test on animals or ask anyone else to do so on their behalf.
To help you get started, here are some of the best cruelty-free lipsticks for every type of formula preference — whether you're looking for a lip tint or a lip crayon, a bold red or a peachy pink hue, a shiny gloss or a matte finish, or moisturizing balm.