The 9 Best Kegel Balls For Women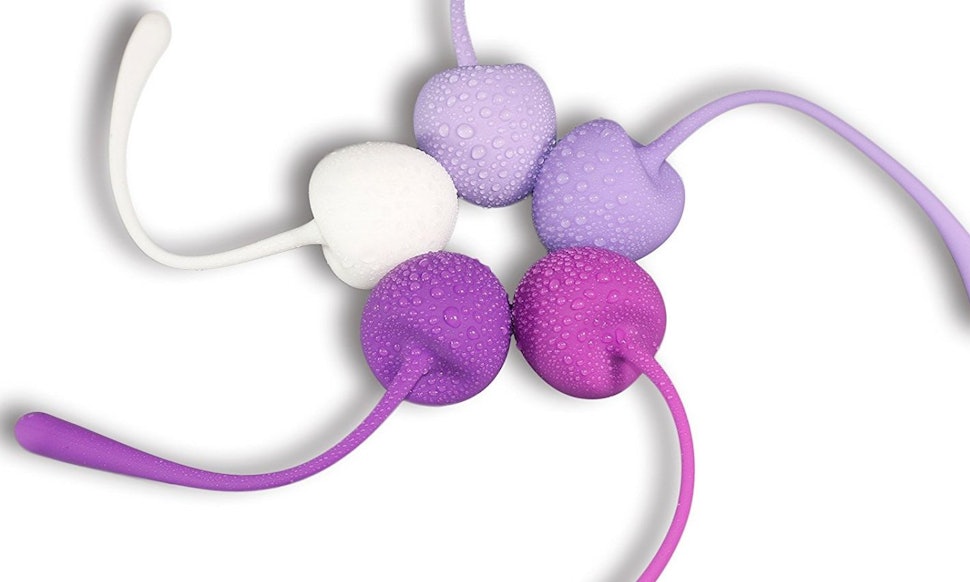 Amazon
The vagina is insanely durable. The fact that it can pass a watermelon-sized object (aka, a baby) and still retain its shape is impressive all on its own. However strong it is, though, the best kegel balls can help make it even stronger for a myriad of reasons — whether for better orgasms during sex, improved bladder control, or your own comfort levels.
Kegel exercises are subtle movements where you contract and relax certain muscles in the vagina. These movements strengthen the pelvic floor muscles, which are responsible for supporting your internal reproductive organs. While anyone can do kegels (even men), they're especially great for women who feel a loss of muscle strength after childbirth, leak urine after sneezing or laughing, still feel the need to urinate right after emptying their bladder, or are looking to achieve stronger orgasms during sex.
The best news? There are tons of tools you can use to help you, and most of them are super discreet. Put them in, go about your day, and no one will have any idea. They also come in all different shapes, sizes, and designs (from crystal quartz eggs to computerized smart kegels that let your vagina play games on your phone). These nine great options are sure to fit your skill level, lifestyle, and vaginal needs.