These Are The 9 Best-Selling Sex Toys On Amazon — & You Need To Try Them All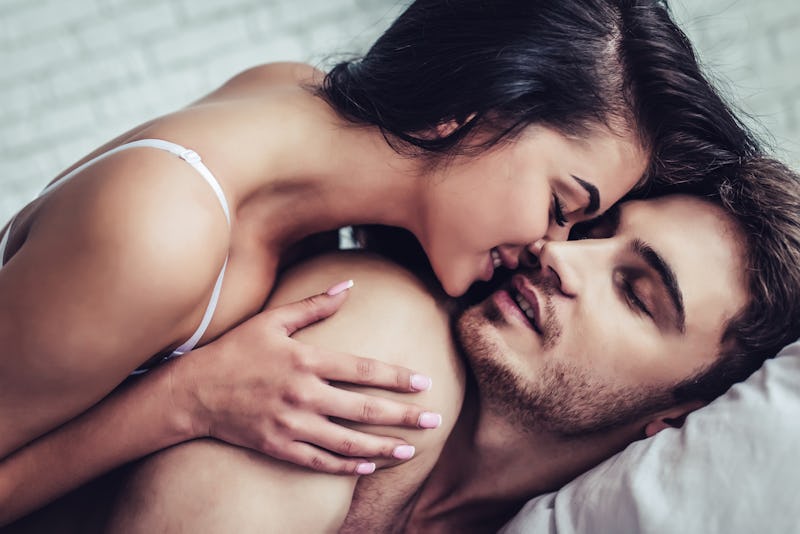 Shutterstock
I've always championed the idea of a well-stocked goodie drawer. A goodie drawer, if you remember your Sex and the City trivia, is a drawer where you keep all of the paraphernalia that make your bedroom activities more enjoyable: Everything from vibrators and nipple clamps to handcuffs and lube belong in there. And, as you can imagine, the more varied your goodie drawer is, the more varied your playtime sessions will be. Not sure where to begin on your sex toy shopping spree? Allow me to point you towards the best-selling sex toys on Amazon.
People tend to be surprised to hear that you can purchase sex toys on Amazon, but the site is actually loaded with vibrators, butt plugs, and masturbation sleeves aplenty. And the best part about shopping on Amazon is that you get truthful reviews about how good a toy is, not to mention fast, discreet (and almost always free) shipping.
You can also buy name-brand sex toys on Amazon, like the Satisfyer Pro — one of the best clitoral vibrators on the market. The site also carries heavy-hitters like the Paloqueth Rabbit Vibrator — a fan-favorite buzzer that hits both your clit and your G-spot at the same time.
Ahead, I've rounded up the best-selling sex toys on Amazon. These are the toys that, according to the site, people add to their carts the most — so stock up your goodie drawer and get it on the fun.