The 9 Best True Crime Books Explore The Jonestown Massacre, The Black Dahlia Murder & More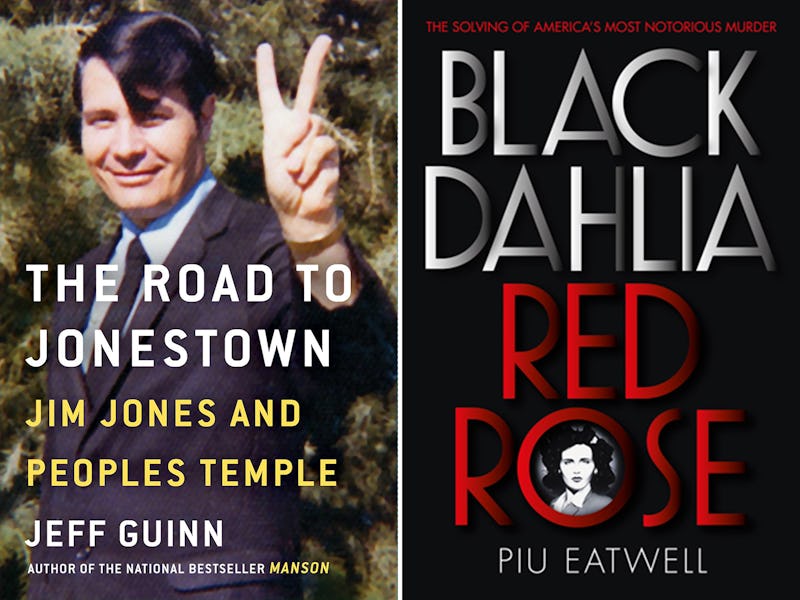 Every year a shelf's-worth of true crime books make their way into readers' hands — and sometimes nightmares — changing the way we understand ourselves and our fellow humans and documenting some of humanity's darkest and most disturbing hours. The best true crime books of 2017 explore many of those darkest hours: unsolved crimes, long-forgotten murders, disappearing women, robbery and arson, and more; while also asking challenging and complicated questions about race and religion, punishment and politics, economics and culture, and especially about what forces ultimately propel a person to commit the most brutal act of their life. Oftentimes hauntingly relatable, the best true crime stories leave readers asking: 'what would I do, when faced with a similar situation?' — and perhaps this is where readers' obsessions with page-turning true crime stories really lie.
The books on this list — some of the best true crime titles of the year — will take you through history and around the world: from a made-for-film murder mystery in 1940s Los Angeles, to a harrowing murder/suicide pact in 1970s Guyana, to the all-to-familiar terrain of Midwestern American college campuses, and beyond. They're intense works of investigative reportage that not only chronicle real-life crimes, but chronicle the twists and turns of human nature as well.
Here are nine of the best true crime books of 2017.