Snag These Ulta 21 Days Of Beauty Deals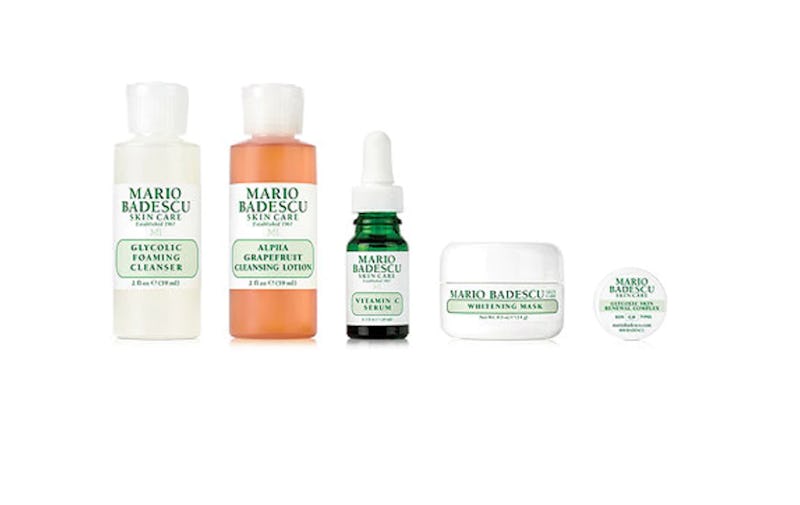 Courtesy Ulta Beauty
Make some room for spring beauty items in your cosmetics bag because 'tis the season to save at Ulta! It's nearly time for the major annual sale from your favorite beauty retailer, so start gathering your extra cash now! These are nine of the best Ulta 21 Days Of Beauty deals that you need to know about, just so you can have the next month of makeup-buying planned out.
Grab a pen and mark the following dates on your calendar because these are some discounts you're not going to want to miss out on. I don't know about you, but I'm a planner. Like, the biggest list-maker you know. So the fact that Ulta's got their entire 21 days of deals mapped out in an online calendar makes me love the brand even more.
The sale starts on Mar. 19 and lasts until Apr. 8. Each day offers a new way to save, so this is basically the best advent calendar to ever exist. You can score up to 50 percent off of certain products on certain dates, so go ahead and familiarize yourself with these discount options before the sale even launches! Preparedness is never a bad thing, especially when it comes to your beauty routine — you know what I mean?
The countdown is on. Mar. 19 can't get here soon enough!
Too Faced Love Flush Blush, $26, Ulta Beauty
This sale starts off with a bang! The regularly priced $26 blush is half off, just in time to sweep some color on your cheeks for spring.
Juice Beauty Stem Cellular Anti-Wrinkle Moisturizer, $34, Ulta Beauty
You'll save 50 percent on this typically $68 item when you shop online only on Mar. 21. We all know moisturizer is a key part in any beauty regimen, so make sure this anti-wrinkle version is on your top shelf.
Tarte Cosmetics Lights, Camera, Lashes 4-in-1 Mascara, $10, Ulta Beauty
Getting a mascara that normally retails for $21 for just 10 bucks is quite the steal, if you ask me! Don't miss this chance to coat your lashes for a low price.
BECCA Backlight Priming Filter, $19, Ulta Beauty
Now that you'll be spending more time out in the sun, you'll want to have a flawless glow all season long. This Backlight Priming Filter will deliver just that, and when you snag it on Mar. 26, you'll get it for half of the original price.
Mario Badescu Brightening Regimen Kit, $29, Ulta Beauty
Not only can you save 25 percent on this set, you can also get 25 percent off of the entire Mario Badescu brand when you shop on this date. Not bad, huh?
Lorac Unzipped Palette, $21, Ulta Beauty
Get this set of shadows for 50 percent off while this online only deal lasts. With stunning neutral shades, this is one offer you won't want to miss!
Tarte Cosmetics Amazonian Clay Highlighter, $14, Ulta Beauty
Save on highlighters and blushes from the Tarte Cosmetics company when you make a purchase on Apr. 7. You'll need color and glow on your cheeks this season, so might as well stock up on products while you can keep your cash in the process, am I right?
Proactiv Emergency Blemish Relief, $10, Ulta Beauty
This little tube will quickly become your BFF. It'll help you get rid of blemishes for just 10 bucks. Sooo, if that's not worthy of best friend status, then I don't know what is!
Brow Bar Service, Free, Ulta Beauty
On the final day of the sale, you're going to need to pamper yourself, you know, just to ease the stress of knowing the discounts are coming to an end. And Ulta's making it easy for you to do just that because when you spend $50 on items from the Benefit brand, you'll get a free brow wax. This service would normally cost $21, but not on Apr. 8, my friend!
Get ready to treat yourself to a full 21 days of beauty buys. Take note of the best deals and let the savings begin!