A $37 Backpack That Turns Into A Purse & 8 More Brilliant Backpacks For Work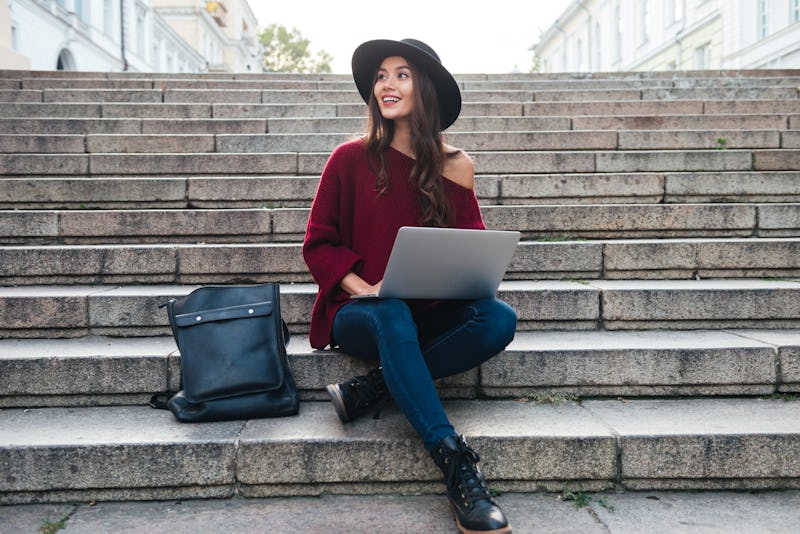 Shift Drive / Shutterstock
Whether you keep corporate office hours or are juggling lots of gigs, you need a functional bag. The best work backpacks seamlessly tote all your essentials and don't look out of place in a last-minute client meeting or a sweaty gym. Plus, they often carry more than a handbag ⁠— even a large tote ⁠— and offer hands-free practicality.
Finding your Holy Grail backpack requires some soul-searching and an honest assessment of your lifestyle. First, ask yourself: How much do you carry to work? Is anything easily damaged? If you carry a laptop regularly, you might want to look for an option with a dedicated sleeve. Also, make sure the bag is large enough to carry your laptop; most are suitable for screens up to 15.6 inches but some can accommodate even larger models. Or, if you frequent the gym after work, look for a dedicated shoe compartment.
The type of commute you endure is also a factor to consider. Those who walk or bike want to consider bags that are water-resistant, and investing in a model with padded shoulder straps can help lighten the load during your commute. Those who are often crammed on the subway might prefer a bag with a slimmer profile.
Not sure where to begin? I've done most of the legwork for you. Here are the best work backpacks on Amazon for whatever assignment life throws your way.