Read The Official Statement On The Oscars Mix-Up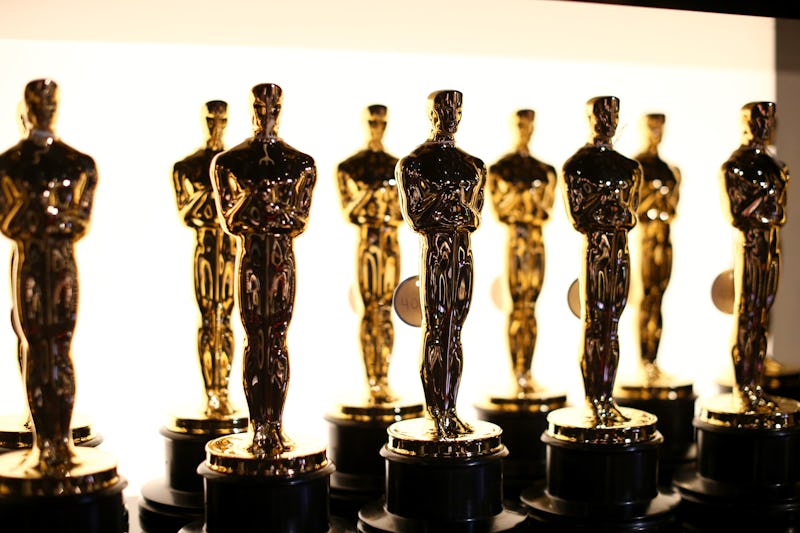 Christopher Polk/Getty Images Entertainment/Getty Images
As yet more proof that the world is going insane in 2017, even the Academy Awards witnessed a mistake crazy enough to merit inclusion in one of the movies being celebrated. Now, it looks like the Academy's official statement on the Oscars mix-up might not actually come from the Academy itself. They've posted a statement from PricewaterhouseCoopers (PwC), the accounting firm which counts the ballots, apologizing for the mistake and promising an investigation into how it could have happened.
The mix-up happened at the most insane possible moment. When actors Warren Beatty and Faye Dunaway went out to present the award for Best Picture, they had apparently been given the envelope listing the winner of the award for Best Actress in a leading role. Emma Stone won that one for her role in La La Land, so Dunaway saw the name of the movie and announced that La La Land had also won the award for best picture. Halfway through the producers' speeches, however, they corrected the mistake, calling up the actual winners instead — the team from Moonlight.
PwC has a very specific set of procedures to ensure that the results of the balloting remain a secret until the big night and that the right names show up at the right times. According to the two people right at the top of running that operation, Brian Cullinan and Martha Ruiz, a mistake like what happened on Sunday night has never happened before in the entire 88-year history of the Oscars.
If it seems weird to you that the Academy would issue an apology that isn't actually their own, let me explain the situation for you. The Academy of Motion Picture Arts and Sciences votes for all of the winners, but the individual members' votes all go directly to PwC for counting. The counting process takes a long time and a lot of people, but at the end, only Cullinan and Ruiz are left to do the final checks and sort out the envelopes. In other words, that means that going into the awards show, only the two aforementioned people from PwC know who the winners are — and their firm is responsible for getting the right envelopes to the right people.
In this case, the right envelope evidently did not get to Beatty and Dunaway, so they announced the wrong winner. It was out of the Academy's hands as soon as they all made their votes, so they're not really the right ones to apologize in this case. PwC was right to issue an apology and explanation so quickly, because responsibility for this element of the show falls directly to them. Hopefully, their supposedly foolproof procedures will return to being foolproof next year.