10 Nail Trends From 2019 That'll Look Just As Good In 2020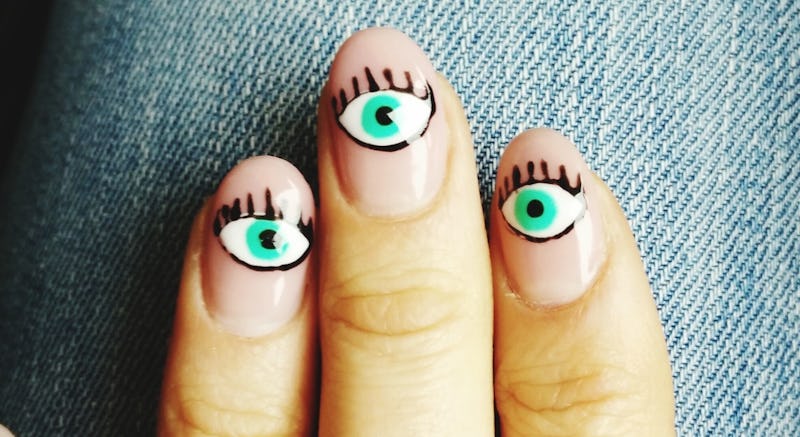 Georgi Cojo / EyeEm / Getty
As the year and the decade draw to a close, we reminisce on the ways in which fashion and beauty have evolved, especially in the last year. An amazing manicure is a way to add a little burst of magic and pizazz to any outfit. Whether you choose to keep it simple or go all out, nails really are a great way to express your personality. So as we ring in 2020, here are the best nail trends of 2019. How many have you tried?
Nail art has never been so stylish as in 2019. Gone are the days of your regular mani pedi with a classic red, or french tips; now bloggers, influencers, and Instagrammers have filled social media with photos of intricate nail art and cool designs.
Let's face it, some of the nail trends we see are on Instagram are a little easier to wear and don't include our nails being weighed down with an abundance of jewels. Some of the most popular nail trends of the year have been tartan, tortoise shell and my very favourite, flames. We've also seen some seasonal designs for Christmas, Halloween and all the other celebrations in between.
Le's dig into the very best 2019 had to offer.