5 Actually Affordable Pieces of Carry-On Luggage That Real People Love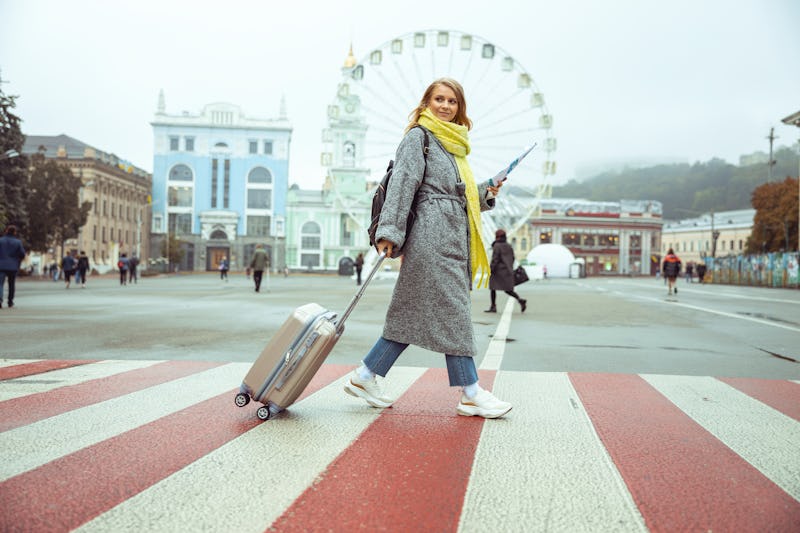 YAKOBCHUK VIACHESLAV / Shutterstock
Travel can be expensive. And while you might not be able to compromise on the cost of your hotel or flight, one area where you can definitely save is on your luggage. There's no need to spend $500 on a rolling suitcase — especially considering the wear and tear it'll face — because the best affordable carry-on luggage will get your things from point A to point B for less than $150.
But not all cheap bags are winners, and not all bags suit every person's needs. So before you purchase a new carry-on suitcase, consider the following:
Types of luggage: There are a couple of different types of bags that can be used as a carry-on. The most obvious is a traditional suitcase, which allows you to roll your items with ease, rather than burdening your back or shoulders. Backpacks and duffel bags can be used as carry-on luggage, too. They can be convenient if you're going somewhere with terrain that a wheeling bag can't handle, but keep in mind that you'll have to carry them throughout your travels, no matter how heavy they get.
Luggage size: Generally speaking, a carry-on bag that is intended for the overhead bin on a domestic flight usually has to be 22 by 14 by 9 inches or less, including the handle and wheels. While these are measurements to keep in mind while shopping, make sure to check your airline's rules to find out what their size allowance is for carry-on bags (the region in which you are traveling can also impact this). There are usually no restrictions when it comes to the weight of a carry-on bag, so long as you are physically able to lift it overhead and put it in the bin (or ask a kind stranger to help you do so). If you would rather store your bag under the seat in front of you, your carry-on will have to be considerably smaller since this space is usually reserved for a "personal item," like a purse or briefcase. Specifications vary, but think compact.
Soft- vs hard-sided suitcases: If you decide to go the traditional rolling suitcase route, one decision you'll have to make is whether to purchase a soft or hard-sided bag. Most people use soft-sided luggage. Made from a variety of different fabrics, a soft-sided suitcase tends to be lightweight and flexible, meaning it is easier to squeeze in an overhead bin or overfill with souvenirs. Hard-sided luggage, which is often made of plastic, tends to offer more security for your items since it can't be ripped open like fabric can. It can certainly get scratched and scuffed, though, so don't expect it to look brand new forever. Plus, it tends to be a little heavier.
These five carry-ons are certainly low in price, but Amazon reviewers say they have lasted through countless trips.