These Cult-Favorite Air Fryers Are Less Than $100 On Amazon Right Now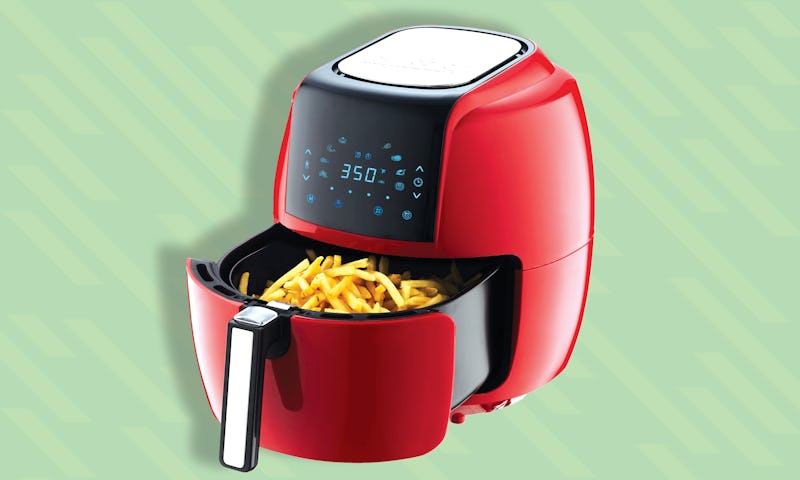 Amazon/Bustle
When you want that delicious crisp without the extra grease, air fryers deliver. This countertop appliance is actually a small convection oven that uses hot air instead of hot oil as traditional deep fryers do. They can also work as almost mini ovens allowing you to not only fry but bake, grill, and roast your favorite foods as well. Using this healthier frying method doesn't have to be expensive either, if you know where to look, you can find the best air fryers under $100 with plenty of features to get you cooking.
Air fryers come in a variety of styles and models that can range from small to large. So, to choose the best one for your kitchen, you'll need to consider how much counter space you're willing to dedicate. That will likely impact capacity. Most air fryers vary in cooking capacity from 2 and 5.8 quarts, and you'll find an even smaller one here ideal for dinners for one.
You'll also want to think about if you'll be doing other kinds of cooking than just air frying and how much you'll use features like built-in presets, additional settings for baking desserts and even pizza.
To help you zero in on the ideal air fryer for you, I've considered the features, quality of construction, and customer feedback so you can get the best air fryer under $100 for you on Amazon to get those crispy french fries and much more just right!