Glasses Getting Foggy? These Anti-Fog Formulas Will Keep Things Clear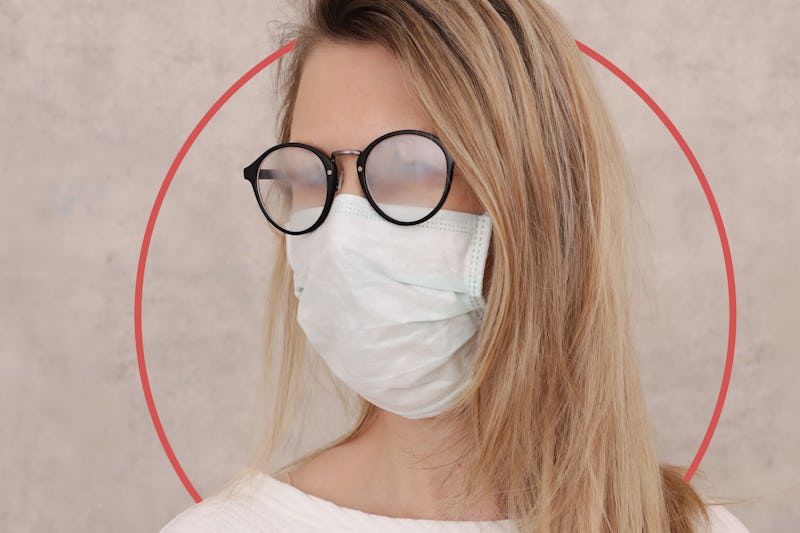 Shutterstock
It's a common problem: You step outside your house, and your lenses suddenly become cloudy. Glasses fog up when the warm air between your face and the lens comes into contact with the colder air on the other side, causing water vapor condensation. The best anti-fog for glasses are available in four main forms — liquids, wipes, balms, and cloths — to stop the condensation from forming in the first place.
Liquids
Liquid anti-fog can come in spray bottles or droplet containers. It's the most cost-effective out of the three, with many affordable bottles having enough solution for up to 300 sprays. However, since you have to control how much comes out at one time (and how to apply it), the solution can be messy.
Wipes
Anti-fog wipes are a portable and easy alternative to liquids. You don't have to worry about applying too much or having a cloth handy, as they're pre-moistened with the right amount of solution. But there is a trade-off: These tend to be a little more expensive per use.
Balms
A little goes a long way when you're using an anti-fog balm and while that makes them compact and portable, they do require a little more effort, as most balms need to be buffed into the lens with a cloth for best results.
Cloths
Anti-fog cloths might be the easiest to use since all you have to do is rub your lenses with these pieces of fabric, typically infused with an anti-fogging formula. However, they are not the longest lasting and are sometimes limited to 200 or so uses.
No matter which form you choose, it's important to make sure that there is no ammonia in the formula. Ammonia can cause the special anti-reflection (also referred to as "anti-glare") coating on certain lenses to break down. All of the anti-fog formulas below either disclose that they're ammonia-free or simply claim that they're safe for anti-reflective specs.
The best anti-fog for glasses below can help keep your vision clear whether you're out exercising, on a neighborhood stroll, or just wearing your face mask.
We only recommend products we love and that we think you will, too. We may receive a portion of sales from products purchased from this article, which was written by our Commerce team.