The Best Blush For Olive Skin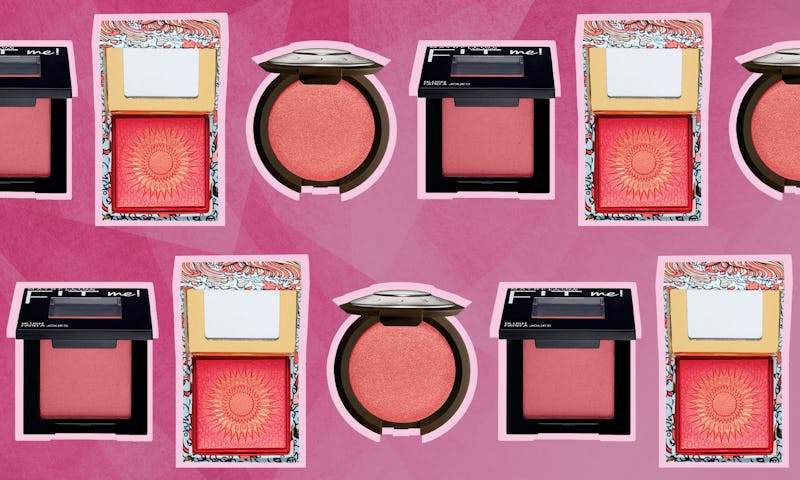 Amazon/Bustle
Blush has the ability to make or break your base makeup. Yes, foundation and concealer that match your skin tone are important, but swipe on the wrong shade of blush and you can undo all your previous hard work with a shade that washes you out or adds too much color and a clownish effect. Finding the best blushes for olive skin tones is all about enhancing the warmth in your skin, according to Los Angeles-based makeup artist Omayma Ramzy. "For olive skin, you really just want to avoid pale and cool-toned blushes," she says, noting that pastel shades tend to make olive tones appear green.
If a true pink flush is what you're after, Ramzy says that you can still rock a berry shade because of the warmer red tones that complement warmer skin tones. But her absolute favorite method when it comes to blush for olive skin is sticking to peachy and golden hues. "I love using burnt orange-pink blush to perk you up," she says. "One of the beauties of olive skin tones is that you look stunning with a bit of bronze, too," she adds, noting that she likes to use bronzers that have a little color to them for a beachy glow, or a warmer blush with shimmer.
Ahead, you'll find five of the best blushes for olive skin, including a few of Ramzy's go-to picks when she's working with clients who have an olive skin tone.