This Is The *Best* Luggage On Amazon According To Nearly 3,000 Reviewers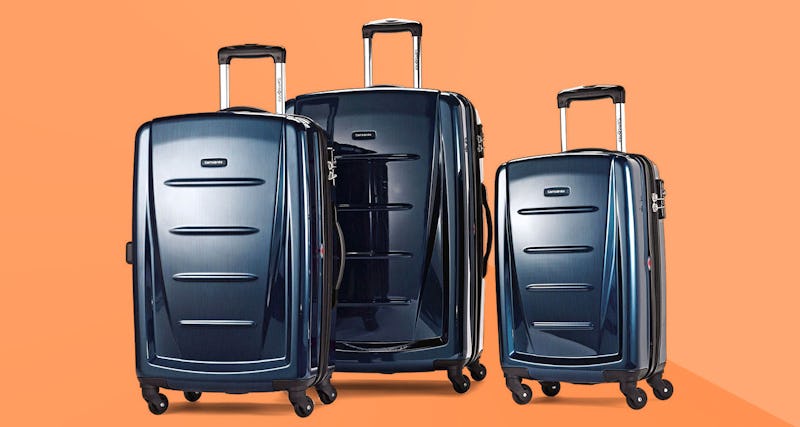 Amazon
The fastest way to ruin a vacation is by traveling with subpar luggage. If you're going to check a bag, it needs to have certain characteristics to make it equipped for the job. The best checked luggage usually has a combination of the following qualities:
Lightweight: Just because the baggage handlers carry it during the flight doesn't mean you won't be hauling it around the other 95 percent of your trip. Plus, heavy suitcases eat into your total baggage weight. Find an option that's as light as possible, so that it's easy to handle and you don't risk any extra fees.
Durable: It's always nice to have a tough suitcase, but when you're talking about checked luggage — the kind that gets tossed down turnstiles and manhandled by airline employees — it's even more important. Look for an exterior that's made with a sturdy material like polypropylene or polycarbonate.
Easy to maneuver: With luggage, you don't want the handle to stick or the wheels to catch when you're trying to make a flight. Opt for a suitcase with a tough, telescoping handle and well-built wheels that rotate smoothly. The reviews are an excellent place to get started when evaluating these features.
Beyond that, consider additional features, like the interior liner (is it soft and snag-proof?) as well as the compartments (are there enough pockets and dividers to suit your needs?). To find the right option for your next trip, check out my list of the best checked luggage below.