The Best Dermatologist Recommended Beauty Products You Can Buy at Walmart.com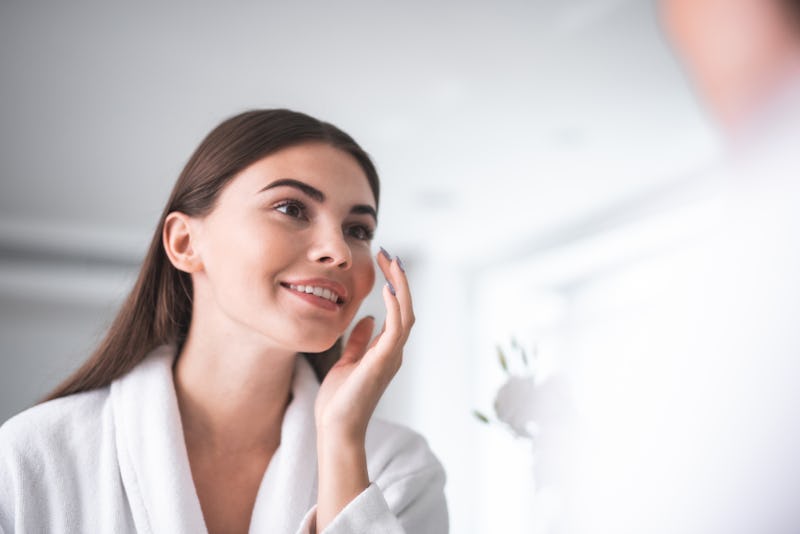 Olena Yakobchuk/Shutterstock
Shopping for beauty products — better yet, understanding what products are worth your money — can be really tricky. There are so many options catering to different skin types that it can be difficult to understand what formulations are best for your skin. There's no one better to trust when it comes to skincare than a dermatologist, so looking for products recommended by these specialists is always a great idea no matter where you are on your skincare journey. Sure, price is often a good indicator of the quality of ingredients within beauty products, but it shouldn't be your rule of thumb because there are plenty of beauty products backed by dermatologists at all price ranges.
It's a common misconception that high-end, luxury skincare products are the only ones with a dermatologist's stamp of approval, but that couldn't be further from true. There are handfuls of affordable drugstore beauty products backed by dermatologists that you can get your hands on without breaking the bank — from cleansers and exfoliants to foundations and bronzers. What's even better? There's no need to look any further than Walmart.com. Find a few of our favorite luxury and drugstore beauty products recommended by dermatologists below!
For Dry Skin During The Winter, Replenish Your Skin With This Hydrating Cleanser
To Achieve The No-Makeup-Makeup Look, This Foundation Is A Must-Have
For Healthier Lips, Keep This Lip Balm With SPF On Hand
Wash Away Dead Skin With This Powder-Based Microfoliant Cleanser
For Daily UV Protection, Try This Facial Moisturizer With SPF
Wipe Away A Dull Complexion With These Peel Pads
For A Bronzer That Does More Than Just Deposit Color, Try This Skin-Loving Formula
For Smoother Lips This Winter, Try This 100% Natural Lip Color
For Better Skin Come Morning, Try This Repairing Overnight Serum
Bustle may receive a portion of sales from products purchased from this article, which was created independently from Bustle's editorial and sales departments. This article reflects price at publication and may change.