These Dryer Balls Are The Key To Static-Free Laundry — & Here's Why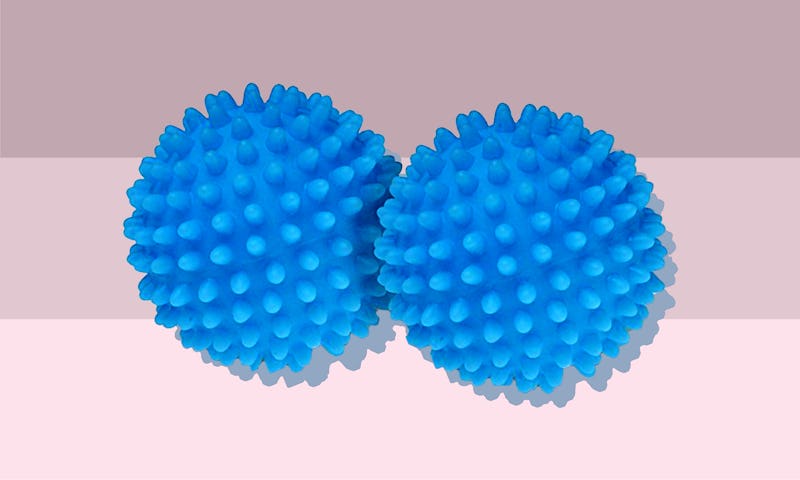 Amazon/Bustle
If your laundry routine doesn't feel complete without the results of a dryer sheet — softer clothes and reduced static, for example — but you're looking for a more economical and sustainable alternative, let me point you in the direction of the best dryer balls for static. Not only are they reusable, but, because they're made without fabric softener or harsh fragrances, they're safe for sensitive skin. The only caveat? They make laundry day a little noisier.
Most dryer balls are made with wool or a harder material like vinyl, and they all yield very similar results to dryer sheets — albeit in a much more natural way, if you're concerned about that. But here's the best part: They save money and time. Unlike expensive dryer sheets, which are sadly discarded after each use, they can last for multiple loads and just might even reduce your drying times significantly. Plus, since they're free of softeners, you can even pop them in with your towels and other moisture-absorbing items.
Below, find three genius products that'll make you wonder why you hadn't made the switch sooner. Then, be sure to brush up on common laundry mistakes you might be making so you can get the most out of this chemical-free addition to your routine.