These Are The Best Face Sunscreens For Every Skin Type, Just In Time For Summer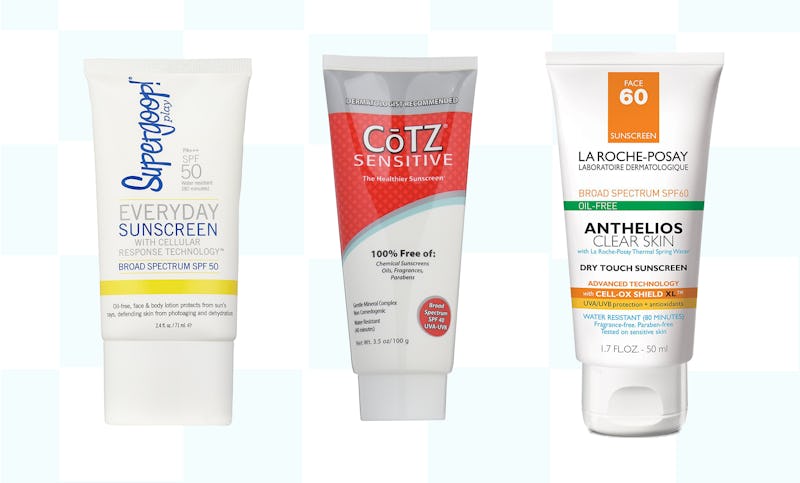 Amazon/Bustle
While sunscreen may seem like a warm weather beauty product, it's actually one that should be part of your routine 365 days a year (yes, even on days when your sun exposure is limited to your commute to and from work). But if you're someone who has been less-than-perfect with your SPF application, it's not too late, because luckily, many of the best face sunscreens are just a click away.
Sunscreen should be the last thing you apply before makeup — so after your serum, moisturizer, and eye cream. But different skin types require different formulas, the same way they need particular moisturizers or face washes. People with oily skin, for example, would do best with a sunscreen that dries matte, because it'll serve as an excellent primer and prevent your makeup from sliding off throughout the day. Got sensitive skin? You'll likely benefit from a natural sunscreen — one that's made from zinc or titanium dioxide instead of chemicals that absorb into the skin and can cause potential breakouts or irritations.
Regardless of what your skin's specific needs may be, there's a sunscreen out there for you. Ahead, find the best face sunscreens on the market today. Swipe 'em on, and you'll be sun-ready in no time.