If You're In The Market For A Left-Handed Mouse, Here Are The Best Ones On Amazon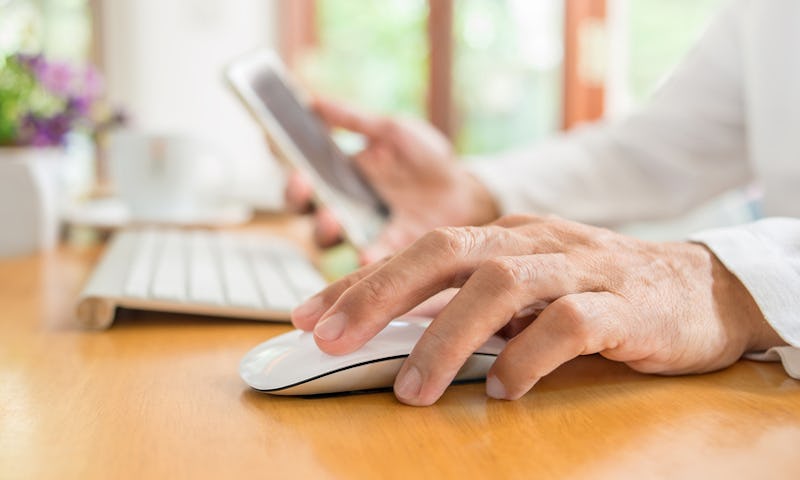 noicherrybeans/Shutterstock
If you're left-handed, then you know finding the best left-handed mouse can be a struggle. Though some lefties choose to use a right-handed mouse or tweak the settings for left-handed use, that can be a hassle if the mouse isn't lefty-friendly. Some mice have dual functionalities that'll work for right- and left-handed use, requiring minimal effort to switch settings. (They're particularly great if you share your computer setup with a righty.) Other non-ambidextrous mice, however, are designed for lefty use only.
To choose the best mouse for you, first think about how you'll be using it, then focus on specs. No matter how you plan on using your mouse — but especially if you plan to use it for extended periods of time — an ergonomic design is ideal to protect your hand. For office use, you might want a quieter mouse with programmable buttons to make scrolling more efficient. If you're a gamer, however, you'll need a mouse with higher DPI (mouse sensitivity) for more precise movements and a fast tracking speed.
With all this in mind, here, take a look at my top picks for the best left-handed mice. They're all relatively affordable and bound to improve your experience at the computer.