This Durable, Professional-Looking Luggage Is The Key To Traveling For Business (Or For Pleasure)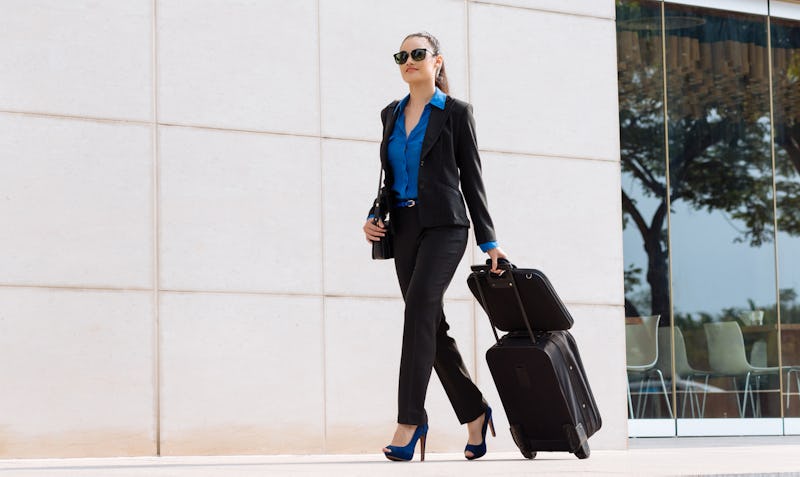 fotolia/DragonImages
Between business-appropriate outfits, papers, and computers, traveling for work requires you bring along a lot of, for lack of a better word, stuff. Luckily, the best luggage for business travel can fit everything you need, and still comes in professional-looking colors and designs that are sure to put your best foot forward.
So, what should you look for in suitcases for business trips? Well, number one is durability. If you travel often enough for work that you're reading this, you'll want to invest in luggage that can stand up to the wear and tear of a hectic day at the airport or the overhead compartments of an Amtrak train. Not only will this extend the lifespan of your suitcases, but a well-cared-for piece of luggage is key to looking like you have your work life together (even if you don't, no judgement).
Next think about your needs. Are you traveling for long enough that you'll need a large piece of luggage or can you get away with a carry-on suitcase? The answer to this will help you narrow your search.
Pro tip: While you can opt for whatever color suits you, experts recommend black, blue, brown, and green as the best colors for a professional wardrobe (yes, suitcases are technically part of your wardrobe!).
Without further ado, the best luggage for business travel.