These Moisturizers With SPF 30 Are Exactly What Your Skin Needs This Summer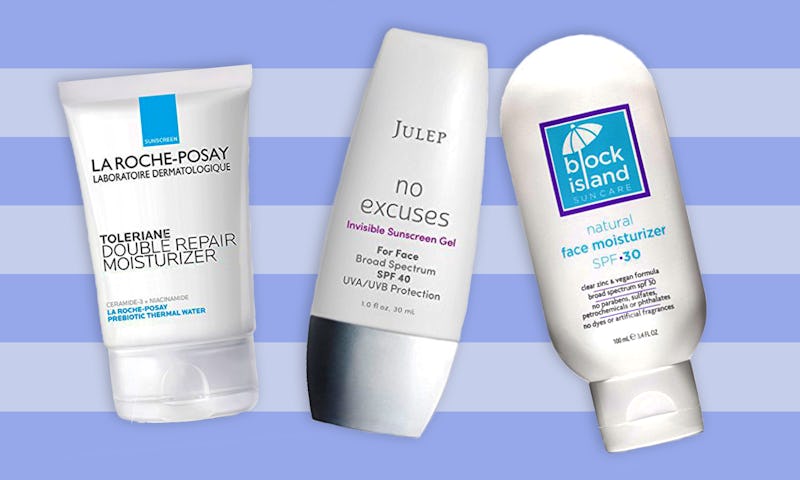 Amazon/Bustle
It's fairly well known that sunscreen is one of the most important step in your skin care regimen. Protecting your face from the sun is the best thing you can do for it. But if you're anything like me, you've likely left the house many mornings completely neglecting the SPF. My skin care regimen is so long that it's normal to forget a step every once in a while. But in an effort to always be protected, I've been on the hunt for the best moisturizers with SPF 30. Why not kill two birds with one stone, right?
Now, there are a few things to keep in mind when reaching for a moisturizer with an SPF. While they're great for days when you're expecting minimal sun exposure — say, a day when you'll be spending most of your daylight hours in an office — you're going to want to layer on some extra sun protection if you plan on spending a lot of time outside. Why? Because whenever you mix SPF with anything — be it active ingredients or makeup — it dilutes its protective power. So if you plan on heading to the beach, be sure to bring an extra bottle of straight-up sunscreen.
But for days with minimal sun exposure, reaching for a two-in-one bottle is totally fine. If you're looking to cut down on steps, take a look at our list of best moisturizers with SPF 30. Your morning routine just got a whole lot easier.