This Is The Most Important Beauty Product Anyone With Oily Skin Should Own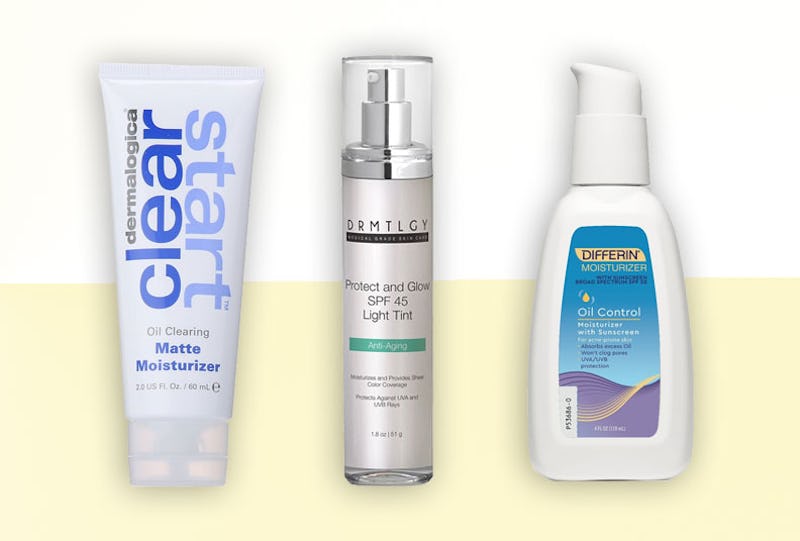 Amazon/Bustle
We're long past the days of (wrongly) believing oily skin doesn't need moisture because it already has more than enough hydration. And we're also hip to the fact that we need to wear sunscreen on our faces every day, no matter the weather. The best moisturizers with SPF for oily skin combine two necessary functions in one convenient product and, despite memories you may have of slick, greasy lotions with smelly ingredients, these are totally modern and formulated especially for oily skin.
All of these lightweight moisturizers for oily skin are free of pore-clogging ingredients like mineral oils and contain broad-spectrum sunscreen protection that ranges from SPF 15 to SPF 40. Many have done away with irritating fragrances and dyes and have instead chosen to infuse their formulas with antioxidants and botanicals that help sap excess sebum, mattify the skin, and even prevent breakouts.
When you invest in a quality moisturizer with SPF in it, you're eliminating an extra step in your skincare routine, saving yourself both time and money. If you're the type who always forgets to apply sunscreen, especially during the winter, finding a brand with a formula that works for your skin type will ensure you never leave your house without UV protection again.