The Best Mother's Day Sales So You Can Save Money Just Like Your Mama Taught You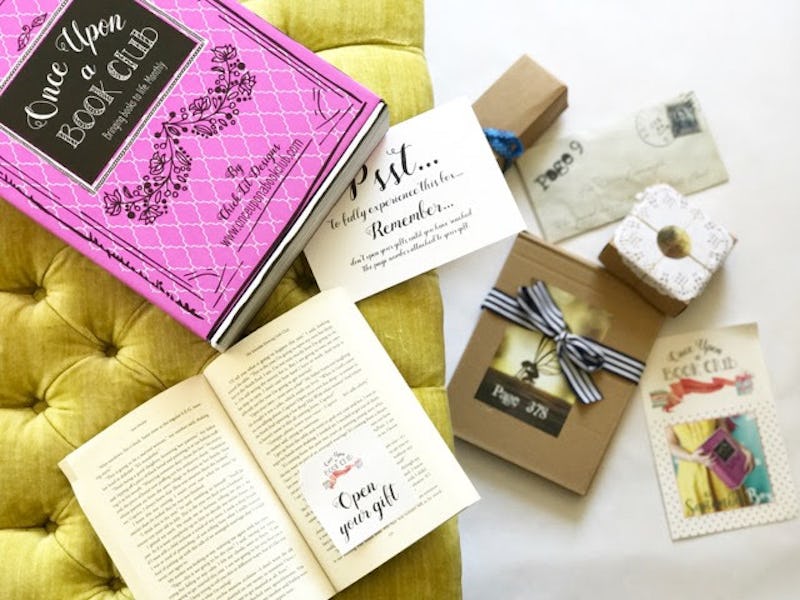 Courtesy Once Upon A Book Club
Consider this your reminder that Mother's Day is right around the corner. While celebrating mom is high on the priority list, that doesn't mean that you need to spend a lot of cash in the process. The best Mother's Day sales of the year are the ones that have you and your mom in mind. Because if momma taught you one thing, it's that saving money is never a bad thing.
There are as many different options for Mother's Day presents as there are moms out there. That's a whole lot of gifts, but there just so happens to be a few foolproof ones that are guaranteed to be a hit with just about everyone. Whether you're mom loves beauty items, has a things for subscriptions services, or would rather opt for shopping, brands are going above and beyond to make sure that everyone is getting a great deal.
Let's be honest: Your mom doesn't want you to spend your entire life savings on a gift for her. She taught you better than that, and these brands know it. That's why they went out of the way to give you discount codes just in time for the big day.
Whether you're looking to shop with your mom or surprise her with something great, every single one of these deals are a great option. These are the best of the best sales for the season, so you can splurge on mom and not go broke.
If you want mom to have the ultimate relaxation, this is the brand for you. According to the brand, EMFs (electro-magnetic frequencies) from phones, computers, Wi-Fi, etc, all emit low level radiation, which can keep the brain awake and hinder relaxation. This little dot will absorb the frequencies, so your mom doesn't have to.
The brand is offering 20 percent off on every single item from nor through Mother's Day with the code Mothers18. You don't have to be a mom to score the deal either.
This isn't your average book club. Each subscription comes with three to five different gifts that are to be opened at different page numbers throughout reading. If that's not a reason to finish the book, then I don't know what is.
The brand is offering 15 percent off now through Mother's Day with the code MOM15. Be prepared though, this is one subscription service that you won't be able to quit.
This feminine-inspired clothing brand has everything from prints to solids in lovely designs. There will be something that you and your mom will love. Plus you can get 30 percent off your order from now through Mother's Day using code Mom30.
9. Kate Spade
The luxury bedding company is giving reads an exclusive code for 18 percent off now through Mother's Day. Just enter the code BUSTLE18 at checkout.
Thanks to Forbes, you can get 50 percent off your first month's subscription of perfume boxes for Mother's Day using code FORBES50. Because mom deserves to smell nice too.