7 Of The Best Nintendo Switch Games To Take On Your Next Long-Haul Flight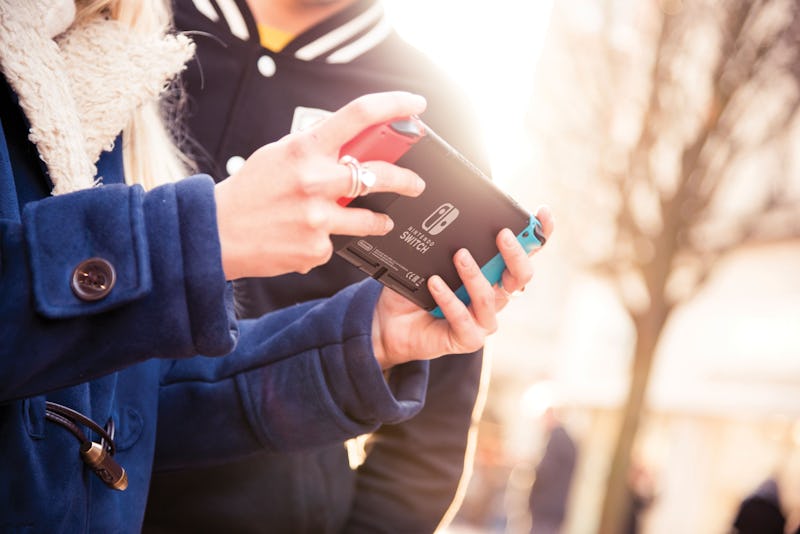 James Sheppard/Future Publishing/Shutterstock
There's only one thing standing in the way of you and your summer holiday — a long-haul flight. Occupying yourself for eight hours or more in a confined space isn't the most exciting prospect, but it's the perfect time to introduce yourself to one of the world's most innovative portable gaming consoles: the Nintendo Switch. So if you're new to the console and are planning on bringing it with you on your summer trip, these are the best Nintendo Switch games for travelling and that'll help you make the most out of the console's handheld mode.
One of the Switch's major selling points is how seamlessly the eighth-generation console can switch (get it?) from being docked and connected to your TV to being enjoyed on the go. Basically, the Switch combines the mechanics of its previous consoles like the Wii, the Wii U, and the DS range to bring the best out of these games and immerse you into some spectacular worlds.
However, while you can make the most out of the Switch's motion controls pretty much anywhere thanks to the ability to remove the Joy-Cons and use the screen as a mini TV, sitting that screen on a plane table top with the possibility of turbulence knocking it off is probably not the best idea. So below are seven games that you can enjoy in handheld mode without the fear of your Switch getting damaged by those pesky pockets of air.