5 Online Retailers That Will Become Your One-Stop Shops For Sustainable Beauty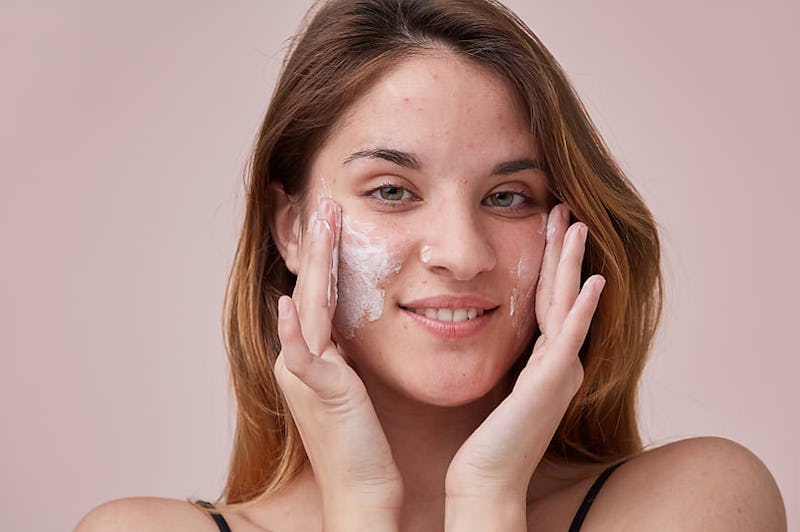 Leandro Crespi/Stocksy
We are all becoming increasingly aware of the impact our choices have on the world. From opting to go vegetarian or vegan to avoiding plastic packaging, there are plenty of steps to take if you want to make your lifestyle more sustainable. And shopping for clean, natural, environmentally friendly beauty products has now never been easier, especially as there are a number of brilliant websites that exclusively stock these types of products. Here's the best online retailers for sustainable beauty products.
Despite having choices, there still is a way to go in terms of finding a "one-stop shop" for sustainable beauty and sustainable beauty alone. While there are sites dedicated to helping you shop only for sustainable fashion (such as Project CeCe), there isn't yet a mass retailer that offers the same for beauty. It can be hard to incorporate everything you need from sustainable beauty into one website. Products need to be clean and natural, packaging needs to be sustainable and environmentally friendly, and plastic needs to be kept at a minimum. With a rise in brands catering to these needs, there is a definite gap in the market for a 'Cult Beauty' or 'Space NK' sustainable beauty equivalent.
However, there are options, four of which I have written about below, and are worth checking out ASAP.